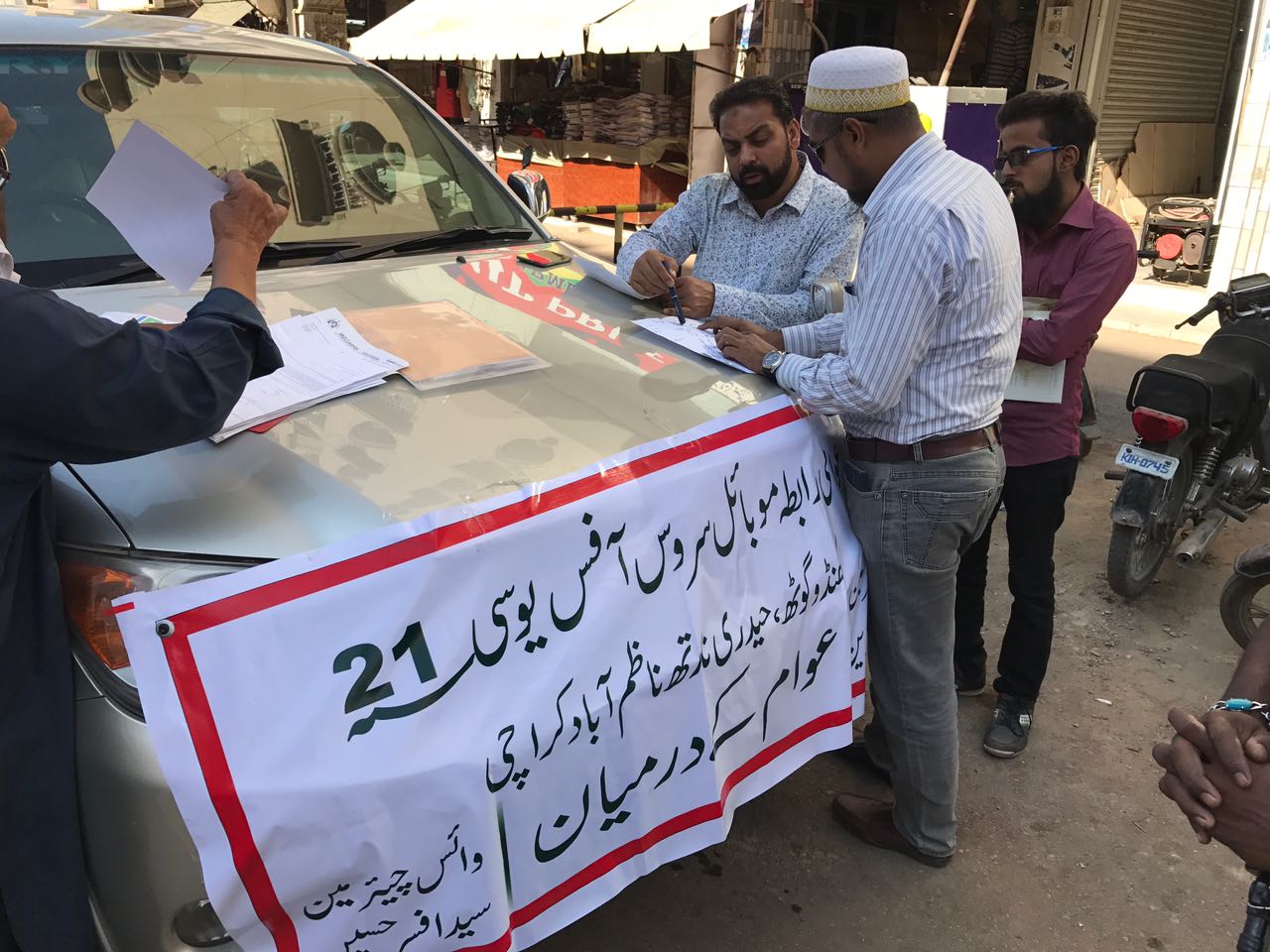 ---
KARACHI: Despite the passage of 18 months, many union committee (UC) chairmen and vice-chairmen have not been provided office spaces to operate from and resolve people's problems.

One innovative chairman, the representative of District Central's UC-21 Nazimabad, uses his Toyota Vigo as a mobile office to resolve residents' problems. "Since there is no office, I have devised a weekly schedule to visit various areas," said Naeemuddin, adding that people come to him with requests for birth and death certificates and drainage problems but it is difficult to resolve such issues without an office. "I have requested the mayor and higher authorities in local government dozens of times but all in vain," he lamented.

There are around 204 UCs in Karachi and the situation in each district is lamentable in terms of office infrastructure for newly elected local bodies' representatives.

Mayor censures Sindh government again

Malir is the ruling Pakistan Peoples Party's (PPP) stronghold but it lacks five offices for UC chairmen. The worst situation can be seen in District Central, where 14 UC chairmen work without offices. Similarly, 10 UC representatives in District East, two in District South and four in District Korangi have no offices. Moula Bux Chand of the PPP is the elected vice-chairman of UC-30 Safoora in District East. He said the government has arranged one room for them, without any facilities for chairman, vice-chairman or general councillors to resolve people's problems. "Not a single table and chair is available for us. Neither has the government provided a telephone facility or computer," he lamented, adding that most elected representatives work from their own homes.

PPP's Zulfikar Qaimkhani, who is the leader of opposition in District Municipal Corporation (DMC) East, said in some areas, two to three UC chairmen and vice-chairmen sit in a single office. "UC-5 and UC-6 in Mehmood Colony and Manzoor Colony are located in [one] office without proper furniture," he said, adding that higher officials have asked them to rent an office until the government makes proper arrangements.

Leader of the Opposition in the Sindh Assembly Khawaja Izharul Hasan has once again written to the chief minister requesting the government to arrange offices for 30 UC chairmen and vice-chairmen in Karachi. Talking to The Express Tribune, he said, "A number of times I have requested the higher authorities, including the CM, to look into the matter but no one takes it seriously." He added that owing to lack of offices, the elected representatives cannot work.

Two years on, Karachi mayor yet to begin fight to regain powers

"They already have limited powers and without offices, the concept of a local government system is worthless. Where should they sit and deal with routine matters?" questioned Hasan. "In the absence of offices, the people who cannot locate their elected representatives suffer," he said, adding that six months ago he wrote to chief minister who assured him that they would resolve the issue, but nothing has been done so far. "Time and again I sent him a list with details of UCs without offices," he remarked.

Local Government Minister Jam Khan Shoro said this problem persists only in areas where new union councils have been carved out of old ones. "Union committees have their own funds. They should make arrangements and rent offices," he said, adding that next year the government will allocate funds for new UC offices and buildings for local bodies.