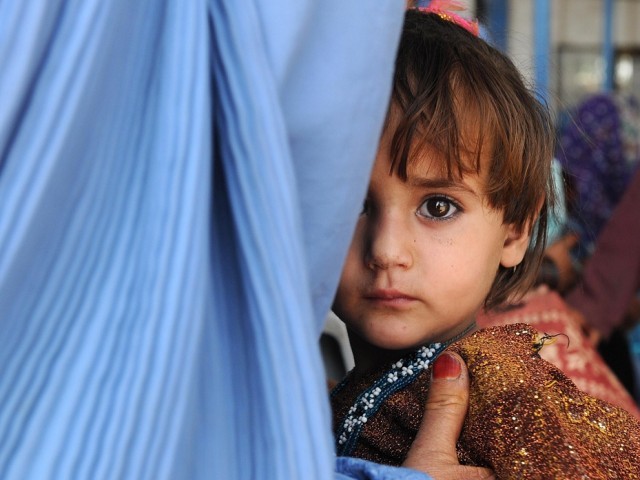 ---
PESHAWAR: There are presently 600,000 illegal Afghan refugees living in different parts of Pakistan  The chief commissioner of Afghan refugees in Pakistan said on Tuesday.

Dr Imran Zeb was speaking at the closing ceremony of Refugee Affected Hosting Areas (RAHA) skills development programme held at the University of Peshawar.

Zeb said the federal government would start a drive from July to register Afghan aliens.

"The government has joined hands with the Afghan regime to carry out this initiative," he added.

The chief commissioner said almost one million Afghan nationals were living in the country with complete documents.

Whereas, 0.4 million have returned back to their country.

Zeb informed the audience that a memorandum of understanding was inked between the Ministry of States and Frontier Regions (SAFRON) and the National Database and Registration Authority on May 11.

"Through this, the process of registering undocumented Afghan refugees will begin," he explained.

Afghan woman living in Pakistan dreams of becoming dental surgeon

The commissioner said 21 registration centres and mobile teams would work to register the refugees.

Moreover, to identify their number, the Afghan government will provide 100 officials who will be on duty at the registration points.

"Before the registration process, an awareness campaign will be launched in the province related to inform the illegal refugees about the benefits of having themselves registered," he said.

Subsequently, the registration process will be completed within six months.

UNHCR Representative for Pakistan Indrika Ratwatte along with RAHA Chief Coordinator Yakub Mehsud also spoke on the occasion.

Mehsud said the Ministry of SAFRON would look after the skill-training programme for the refugees.

The UNHCR will financially support the project with RAHA as the implementing partner.

In all, 755 trainees have been put through a rigorous three-month course which began on January 16 this year.

The trainees were selected from nine districts of Khyber-Pakhtunkhwa, five districts of Balochistan and one each from Sindh and Punjab respectively.

Mehsud said 475 males and 280 females, of which 325 and 192 were Afghan nationals respectively, participated in nine diverse skill-training courses.

He added that of the nine fields of training, six were for males.

They include repairing and installing solar panels, plumbing, electrician training, fridge repairing, tailoring and mobile repairing.

Furthermore, six were for females including embroidery, beautification and computer operating.

Mehsud said five government institutions and five private bodies were running the programme for the second time.

The students provide training courses cost, all training costs as well as travelling cost.

Ratwatte appreciated the efforts of Afghan students and encouraged them to use their skills to develop Pakistan.

Plight of Afghan refugees

He said there was a dire need in both Pakistan and Afghanistan for skilled human resources.

The UNHCR representative added that such programmes were a catalyst for achieving this goal.

"When these students return to their home country, these acquired skills will help them financially as well as impart these skills to others," he added.
COMMENTS (2)
Comments are moderated and generally will be posted if they are on-topic and not abusive.
For more information, please see our Comments FAQ