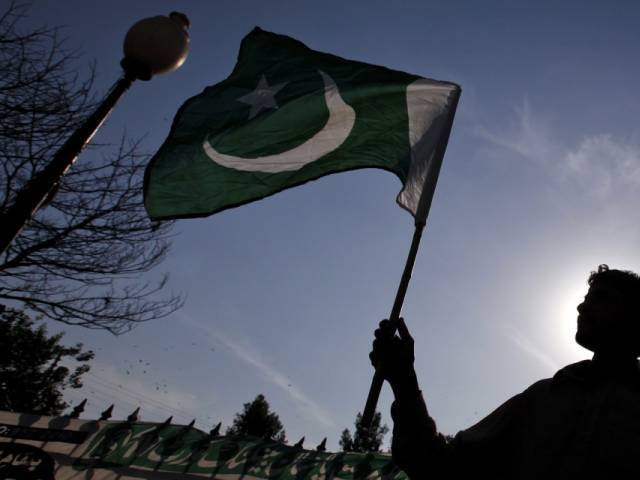 ---
ISLAMABAD: Pakistan has great potential for development if only more focus is shifted to its youth and towards science.

These are the sentiments of French scientist Professor Dr Pierre Léna, chairman of La main à la pâte – a French foundation which has been working on improving the quality of science and technology teaching in primary and middle schools.

Prof Léna was visiting Pakistan recently and interacted with officials at different levels of education in the country.

10 young Pakistanis who have made us proud

"People I have seen here are as clever as people in any developed country," he said in an interview with The Express Tribune. 

"I do not see that as the problem. Where I see the difficulty for Pakistan is in the immense number of young people who are not sufficiently prepared to become technicians, scientists, engineers... and probably that is the challenge for the future," he remarked, adding that a country of 200 million people, with fantastic potential of intelligence, can unleash its true potential by developing a science-focused education system.

Prof Léna was one of the co-founders of La main à la pâte along with Georges Charpak (Nobel Prize in Physics) and Yves Quéré in 1996 with support from the Académie des sciences. In 2012, La main à la pate became a foundation for scientific cooperation founded by the Académie des sciences, the Ecole normale supérieure in Paris and the Ecole normale supérieure of Lyon.




He noted that while he was visiting Pakistan for the first time, he had been interacting with teachers and scientists from the country for a long time. He further said children often start asking analytical questions at very early ages and that is the time when you have to tap that potential.

"A child starts asking analytical questions at the age of five or six. That is where science answers these questions when they get answers, it also raises ten more questions. So it is a kind of an exponential process," Prof Léna said.

"If we look at the development of a country today, of course, reading writing and counting are important but beyond that exploiting the intelligence - which is the brain of every child - is most important," he explained.

Pakistan proud of its scientists, says Nawaz

'Liberating creativity' and self-confidence of people, he believes, are key to the real development of any country.

Describing the methodology developed by La main à la pâte, currently deployed in dozens of countries including Pakistan, he said addressing curiosity of children is a key component of their methodology.

Since 2000, La main à la pâte has trained more than 55,000 teachers across the world through international linkages developed with over 50 countries within three regional networks (European Union, Southeast Asia and Latin America).

"Basic point is science is universal, you make the same physics, same biology, and same astronomy irrespective of country or culture," he said, adding, "Curiosity of children is universal also. When you go to a classroom and see the children you would see the curiosity is the same in China as in the kids in Latin America or France. We based our methodology on these two common factors- science and curiosity."

In his view, rationality, critical thinking, creativity, self-confidence in their own intelligence, understanding the past to build future are all ingredients which need to be exploited at a very early age of a kid and this process should start at the age of five or six.

If people finish school with only a  cursory vision, learning mere repetitions, they cannot be sufficiently prepared to deal with complex global challenges, Prof Léna said.

"Whether we are developed or developing country like Pakistan, the global issue requires understanding complex issues. For example, people should know what climatic changes are, why it is changing. They should have to understand for biodiversity, why species are disappearing….  In a democracy we expect people to think and reason so that they make sound decisions," he said emphasising the importance of building interest in science.

He said humanity had greatly damaged nature, in some cases irreparably, but it is only through science education can the world deal with global problems of today and tomorrow.

He advised Pakistani students of science, engineer and scientist should not only be doing their job in the laboratory or factory but also help educate others to exploit their potential.

Pakistan-born scientist played part in discovery of gravitational waves

Prof Léna also expressed his admiration of Dr Abdul Salam –the first Pakistani to receive a Nobel Prize. He drew analogies between the work and personalities of his late colleague Charpak and Dr Salam.

Noting that La main à la pâte started collaborative linkages with Pakistani institutions since 2004-05, Prof Léna Lena said he was eager to further develop this cooperation.

"I can bring you expertise, which has been yielding results all over the world in the last two decades. Pakistan can draw its education strategy from that. We are already working on that. We, of course, we already learn from others so I expect to learn from my contacts here and maybe the reverse be true also" he remarked.

Published in The Express Tribune, May 16th, 2017.
COMMENTS
Comments are moderated and generally will be posted if they are on-topic and not abusive.
For more information, please see our Comments FAQ