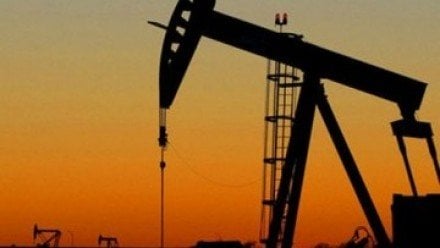 ---
SINGAPORE: Oil bounced back from seven-month lows in Asian trade on Tuesday as cheaper prices spurred investors back into buying mode, analysts said.

New York's main contract, light sweet crude for delivery in June, added 58 cents to 70.66 dollars a barrel. The contract briefly plumbed to 69.27 in the US Monday, its lowest level since October 5, 2009. London's Brent North Sea crude for July was up 78 cents at 75.88 dollars.

The market's daily movements in the past few days were driven by investor behaviour rather than the supply and demand balance, said Ben Westmore, a Melbourne-based energy economist with the National Australia Bank. "After falling quite heavily in the last few days, there seems to be some stabilisation in the price and... that has to do with investors just buying on weakness," he told AFP.

Prices have fallen sharply since touching a 19-month high of 87.15 dollars a barrel on May 3 as mounting concerns over the eurozone debt crisis sent the euro slumping to a four-year low against the US dollar. A stronger greenback makes dollar-priced crude more expensive for buyers using weaker currencies, denting demand, which leads to lower oil prices.

Westmore said the price outlook for oil remains subdued, as concerns over the eurozone's finances would continue to weigh on the market. "I don't think that the uncertainties that surround some of the eurozone and the euro has abated," he said.
COMMENTS
Comments are moderated and generally will be posted if they are on-topic and not abusive.
For more information, please see our Comments FAQ