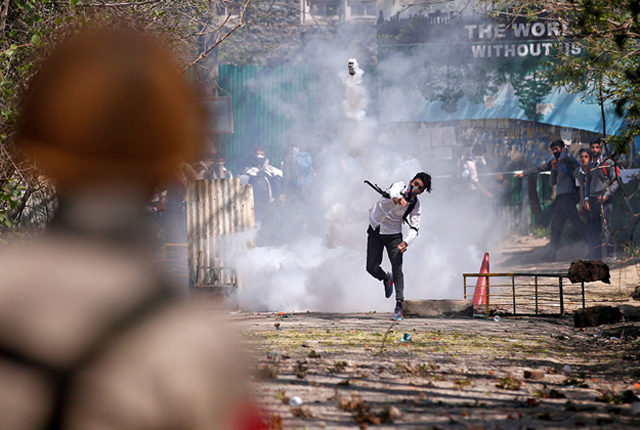 ---
There has been an increase in student protests amid brutalities of Indian forces in held Kashmir. Kashmiri students have come out in droves to protest against Indian soldiers. Clashes have erupted between protesters and forces which has also lead to many Kashmiris being detained. In a turn of events, for the first time female schoolgirls have taken part in protests, making it all the more powerful.

Police fire at student protesters in Indian-held Kashmir

Here are 10 of the most powerful and moving pictures from the protests in IoK:


COMMENTS (2)
Comments are moderated and generally will be posted if they are on-topic and not abusive.
For more information, please see our Comments FAQ