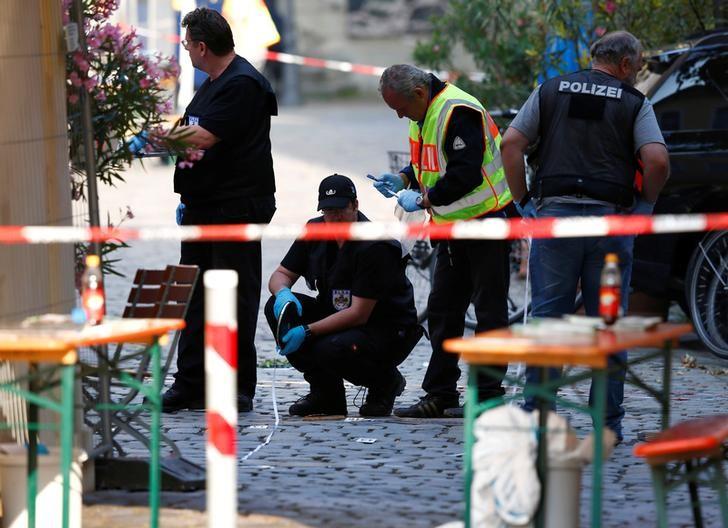 ---
Four men accused of beating a refugee to death in September 2016 are currently on trial at a district court in Bonn, Germany, the WDR reported.

German army officer pretended to be Syrian refugee, planned terrorist attack

Going back to the night of the incident, prosecutors said the men, aged between 19 and 35, were having drinks at a bar when they heard about a local girl being harassed by refugee men. Drunk and infuriated, they headed out to "hunt for refugees".  Armed with baseball bats and knuckle dusters, they found a few refugees to target, though most of them managed to escape. One 40-year-old man [Klaus B] hailing from Kazakhstan, was not that lucky.

Klaus B, who was also happened to be drunk at time, ran into the group at a car park near a bus station. A fight ensued soon after, causing severe injuries to the Kazakh man including a skull fracture and cranial brain trauma that eventually led to his death nine-days later, the local newspaper said.

Explosions hit football team bus in Germany, one injured

If convicted, the suspects will be sentenced to a long prison term however the Judges have hinted on including accusation of a possible "joint death" – the sentence in which case will be higher.

Klaus B is survived by a wife and two children – who, according to their family lawyer, Christina Dissmann, "cannot comprehend how the perpetrators could continue attacking when he was already lying on the ground… again and again, they went after him and beat him," the Independent reported. The newspaper also reports that the local police is investigating "connecting events" – assaults, robbery and harassment cases in the area.
COMMENTS (1)
Comments are moderated and generally will be posted if they are on-topic and not abusive.
For more information, please see our Comments FAQ