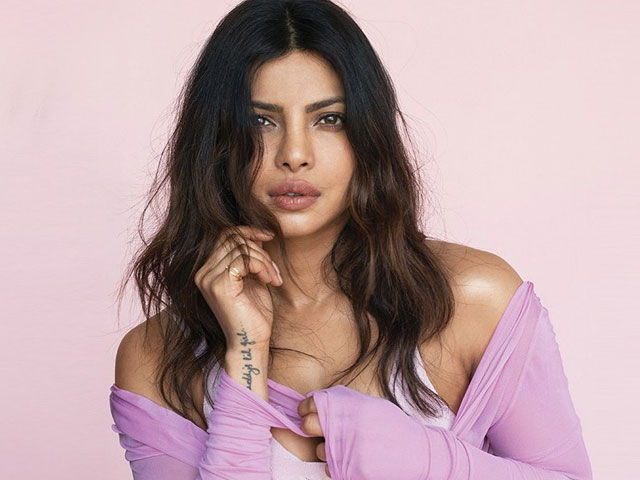 ---
Bollywood diva Priyanka Chopra started from the bottom when she first thought of stepping in to the film industry.

Crowned Miss World at the age of 18, with parents in medicine, it was obvious PeeCee was destined for greater things. But it wasn't always as easy as the Quantico star made it seem.

Growing up in the US, Priyanka had her share of bullies, and name calling back in the day.

This old Priyanka Chopra ad will scar you for life

In a recent interview with the Glamour magazine, Priyanka opened up about how hard it was for her to adjust and adapt into this shining world.

"It's a scary place," she says. "You will be rejected. I was rejected many times. I cried. I was told that female actors are replaceable in films because they just stand behind a guy anyway."

Talking about equal wages, Priyanka revealed that she is still underpaid compared to her male stars. "I'm still used to being paid — like most actresses around the world — a lot less than the boys. We're told we're too provocative or that being sexy is our strength, which it can be, and it is, but that's not the only thing we have."

"So there are so many things that you will be told," she adds. "It'll be scary. There will be strife. But women have incredible endurance and incredible strength. Your ability to deal with it is within you."

Priyanka Chopra: 'Hollywood's most bankable badass' discusses love and serendipity

Talking about how she used to be bullied in schools, Priyanka revealed that she had to come back to India because of it.

"There was this girl who was a major bully. I think she didn't like me because her boyfriend liked me, or some high school dynamic," she says. "She made my life hell. She used to call me names and would push me against the locker."

"That girl in school used to call me 'curry,' " she adds. "You're scared of those things. We're afraid of letting people see the glory of who we are."

Speaking about her upcoming movie Baywatch, which also stars industry heavyweights Dwayne Johnson and Zac Efron, Priyanka says, "I take over the beach. I open up a club. I'm this big shot billionaire chick who plays hardball in a man's world."

When Priyanka Chopra was body-shamed by a film producer

"And what I love about Victoria (Leeds, her character) is that she's not baselessly evil. She thinks she's just driven. She had the business acumen, but her family business went to her brother, because he was a boy. So she has a point to prove," she concludes.

Baywatch is all set to release on June 2nd.

Have something to add in the story? Share it in the comments below.