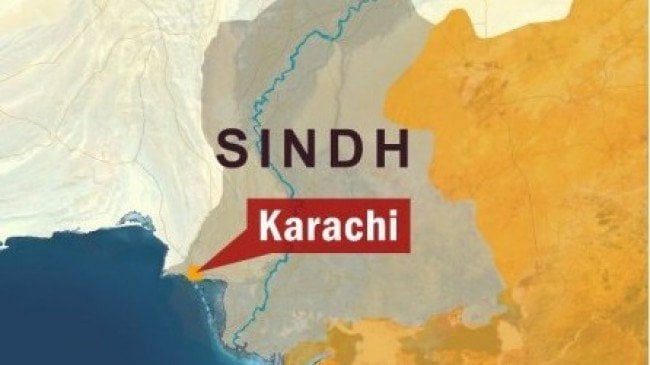 ---
KARACHI: The Habib Bank flyover project should be included in the Sindh Annual Development Plan (ADP) 2010-11, Sindh Industrial Trading Estate (SITE) Limited's Board of Directors said.

At a meeting on Monday they also proposed that chief minister Syed Qaim Ali Shah be given an update on the construction plans for the commercial complex project. The Planning Commission I form has been sent to the department for approval, with a request to include the project, which is worth Rs550 million, in the ADP 2010-11, said the directors. They who were of the belief that the "financially beneficial" project should be approved and its paperwork completed as soon as possible.

The board also agreed to design a plan for the maintenance of the industrial area and a system to dispose of industrial waste after being issued tenders to maintain the cleanliness of the area. They asked that a report be presented at their next meeting with calculations of expenses for the sanitation work. Sindh secretary of commerce and industry Ali Ahmed Lund presided over the BoD meeting on Monday, where DMD Technical SITE Shamsuddin Sahto and Arshad Tanveer were asked to join the committee overlooking the construction project.

The directors also congratulated Abdul Raheed Solangi for taking charge as the SITE MD. The meeting was attended by SITE secretary Makhdoom Aqeeluzaman, SITE finance director Muneez Qazi, SITE Association chairman Salim Moosa Parekh, Arshad Waher, Sui Southern Gas Company representative Siraj Qasim Teli and members of the Karachi Water and Sewerage Board. Jinnah hospital flyover The Jinnah hospital flyover will be opened for traffic in 15 days as carpeting on the road has begun, announced city administrator Lala Fazlur Rehman.

He visited the flyover projects underway at Jinnah hospital and Mehmoodabad on Sunday evening. Girders have been placed at the Jinnah hospital flyover while the placement work on the Mehmoodabad flyover has started and is expected to be completed in one week. Rehman also visited the flyover at Tipu Sultan Road, where an alternate road has been built and six pipes have been laid for storm water drains.

The administrator was informed that 80 per cent of the piling and girders work has been completed so the project will be finished soon. Later, Rehman visited the Manzoor Colony nullah and directed EDO works and services to start cleaning it immediately. Small drains can be cleaned manually while larger ones can be cleaned with the help of machines, said Rehman.
COMMENTS
Comments are moderated and generally will be posted if they are on-topic and not abusive.
For more information, please see our Comments FAQ