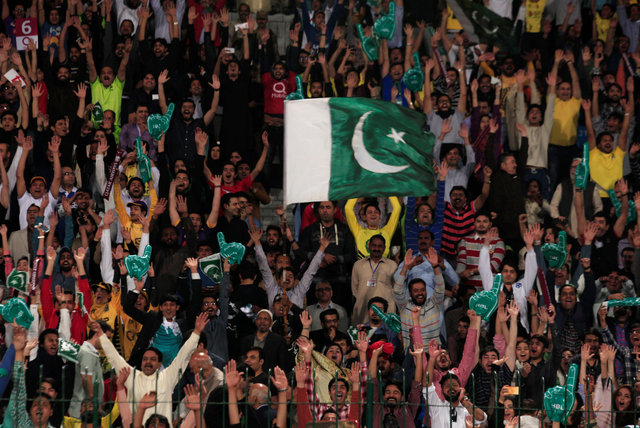 ---
Pakistan Cricket Board's selection committee member Tauseef Ahmed believes the Pakistan Super League (PSL), despite its young age, has already emerged as a major threat to the glitzy cash-rich Indian Premier League.

"A country (India) has been organising such a league for six or seven years, but we have only staged it twice and results are there for all to see," Tauseef told The Express Tribune. "Our PSL has, in my opinion, inflicted severe damage on their league, and the credit goes to everyone including both Najam Sethi and Shaharyar Khan."

Tauseef is of the opinion that just two seasons of PSL has replenished Pakistan's talent pool, which is a testament to the league's success.

"The PSL gave us new talent such as Muhammad Nawaz, Muhammad Asghar before and now Shadab Khan," he said. "These players have already played under so much pressure in PSL that the stress of international cricket doesn't overwhelm them."


ICC agrees to send world's top players to Pakistan for T20 series: Sethi


The former Test cricketer also urged the country's cricket fraternity to work together and rise above the controversies of the past.

"As a cricketer and as a Pakistani, I can say that these last seven, eight years have been incredibly difficult," said the 58-year-old Tauseef. "Our cricket has been damaged and everyone knows who was behind it. Now, it's our job to rebuild it."

That rebuilding, Tauseef feels, begins from the domestic circuit, with the recently held Pakistan Cup a prime example.

"The level of talent on show in the Pakistan Cup was really amazing," he said. "You have seen that the bowlers had to put in a lot of hard work as it was a high-scoring tournament. Bowlers had to work very hard as runs were coming very easily. Teams were easily chasing down totals even in excess of 300.


Shahid Afridi joins Karachi Kings


"No matter how big, no total was out of reach in the Pakistan Cup. There was a ton scored practically every day. This was in line with modern day cricket as nowadays totals of 200 can't be defended."

In Tauseef's opinion, the tide has finally turned in Pakistan cricket, and the primitive mind-set of out batters has finally changed.

"It's there for all to see that the mind-sets are finally changing, which is a very promising sign. We have a lot of talent, but the difference is at international level there is a lot of pressure. You have to really use your head there, and tournaments such as Pakistan Cup will help us reinforce the habit of thinking in our cricketers. Shadab is a shining example of this. He is someone who doesn't wilt when the going gets tough."

Tauseef also clarified that contrary to traditional misgivings about the selection process, the current regime, led by Inzamamul Haq, picks players 'purely on merit'.

"A lot of people have this misconception that sifarishat (commendations) work, but let me tell you honestly that is not the case," he said. "We pick purely on merit."
COMMENTS (18)
Comments are moderated and generally will be posted if they are on-topic and not abusive.
For more information, please see our Comments FAQ