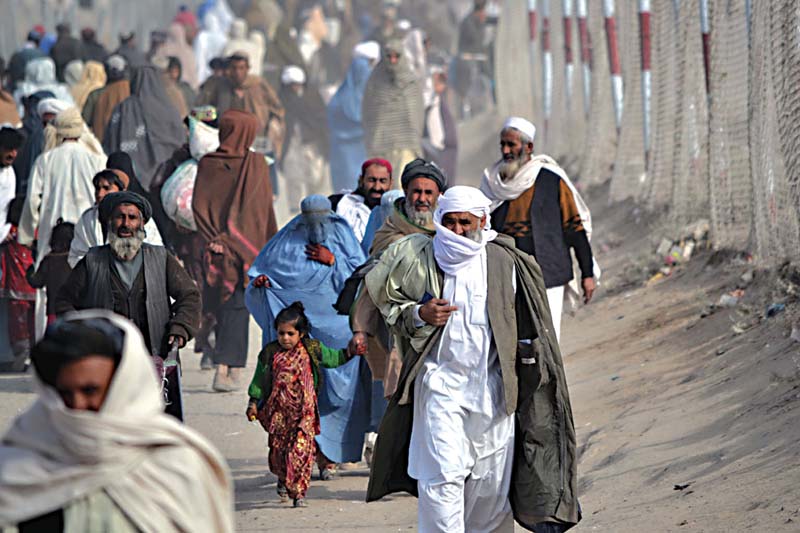 ---
PESHAWAR: The traders of North Waziristan Agency (NWA) demanded on Wednesday that the government should reopen the Ghulam Khan route to neighbouring Afghanistan to facilitate their business activities.

Speaking to reporters at the Peshawar Press Club, members of the NWA import and export committee also asked the prime minister to announce interest-free loans for the tribal agency's traders and compensate them for the damages they had suffered because of the conflict there.

They said the Ghulam Khan route was the closest and most convenient one to Afghanistan for their commercial activities.

Reclaiming Schools in North Waziristan

The committee members pointed out that trade activities had come to a halt in the tribal agency because of the military operation under way there. The border was closed three years ago.

"We ask the prime minister, the Khyber Pakhtunkhwa governor, the Peshawar corps commander, the political administration and all others concerned to reopen the transit route for our business activities," a committee member said.

Separately, the Federation of All Pakistan Universities Academic Staff Association (FAPUASA) denounced the recent lynching of student Mashal Khan by a mob of fellow students at the Abdul Wali Khan University Mardan.

It demanded that the suspects should be tried in a military court.

The body's members said the incident would not have taken place if a permanent vice chancellor had been appointed at the university.

They also claimed that half of the universities in the province were being run by acting vice chancellors.