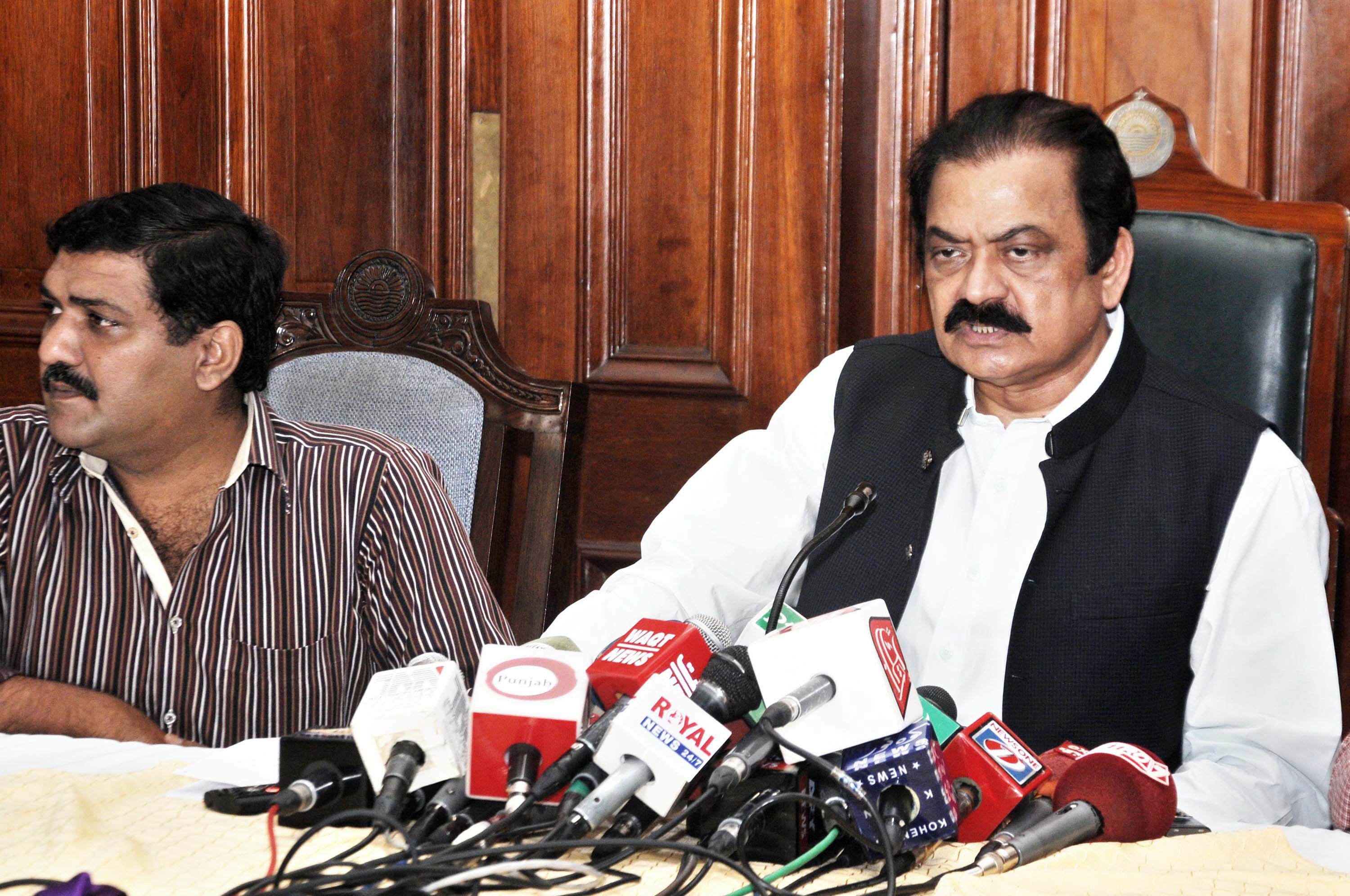 ---
LAHORE: The Supreme Court (SC) must take notice of opposition parties using Justice Asif Khosa's dissent note in the Panama Papers verdict for their political machinations, Punjab Law Minister Rana Sanaullah said on Tuesday.

Talking to reporters, Sanaullah said rival political parties should not be allowed to run their "dirty campaign" that was aimed at making the Joint Investigation Team (JIT) formed to investigate the Panama Papers allegations controversial.

He added that the apex court should take every step possible to bring this campaign to an end.

Sanaullah urged the apex court to take into consideration the criticism levelled against the verdict and the judges.

SC has not given Nawaz a clean chit: Zardari

The minister said the JIT's investigation must be free of any controversy and every state institution should play its role for this purpose.

He noted that the Pakistan Tehreek-i-Insaf (PTI) had planned to stage a rally in the federal capital in an attempt to use the verdict to further its political goals.

"Its [PTI] leaders are glorifying the dissent note of two judges of the bench as if it's some kind of divine abstract," he added.

"This will leave the Pakistan Muslim League-Nawaz (PML-N) with no other option but to speak out against them."

Sanaullah said Mario Puzo's 1969 novel Godfather held no value to the average Pakistani, referring to the judge's dissent note that opens with a quote from the book.

He added that the party's legal team was considering filing a petition to have that "objectionable" quote expunged from the document.

The minister said the party leadership was mulling over all legal options available to it.

Marriyum Aurangzeb congratulates Imran for PM's 'victory' in Panama case

Sanaullah lambasted PTI Chairman Imran Khan, Awami Muslim League Chairman Sheikh Rasheed and Pakistan People's Party leader Aitzaz Ahsan for demanding the resignation of a prime minister who had the support of the people.

He claimed that Ahsan was a counsel for the "land mafia".

The minister also dismissed Ahsan's allegation that a judge of the apex court had given his verdict in the prime minister's favour because he was his relative.
COMMENTS (1)
Comments are moderated and generally will be posted if they are on-topic and not abusive.
For more information, please see our Comments FAQ