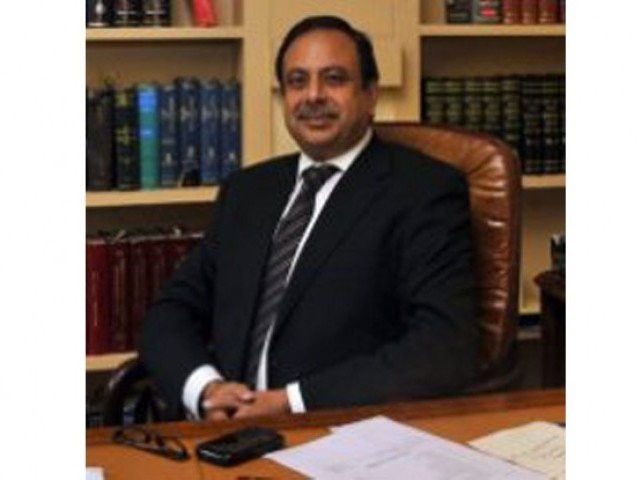 ---
ISLAMABAD: Although it has the potential to derail Pakistan's relationship with its key Muslim neighbor and have far-reaching strategic and domestic implications, the country's civil and military authorities decided to join the Saudi-led military alliance with the hope that it may foster unity in the Islamic world.

Towards this end, Pakistan has launched a diplomatic initiative to convince Iran to join the 41-nation coalition and bring about a rapprochement between Tehran and Riyadh. The Express Tribune has learnt through credible sources that Prime Minister Nawaz Sharif had given a special task to Attorney General Ashtar Ausaf.

Pakistan, Iran work to heal Saudi alliance rift

Ausaf, who is considered a close confidant of the prime minister, last month travelled to Riyadh where he held a series of meetings including with Saudi Crown Prince to discuss the issue. More significantly, the attorney general is also scheduled to travel to Tehran in coming days as part of quiet diplomacy to ensure that Pakistan's relations with Iran are not affected by the decision on the Saudi alliance.

"We are trying to facilitate some kind of rapprochement between Iran and Saudi Arabia," said an official familiar with the development. He conceded, however, that bringing the Middle Eastern rivals on the same page "is a daunting task indeed."

Even so, he said Pakistan would continue to strive for unity among Muslim countries, particularly between Iran and Saudi Arabia. The official, who requested not to be quoted on the record since he was not authorised to speak to the media, added that tension free ties between Iran and Saudi Arabia would make Pakistan's job a lot easier.

When former army chief General (retd) Raheel Sharif accepted Saudi Arabia's offer to head the military alliance, he did so on the condition that other Muslim countries, including Iran, Syria and Iraq, would be invited to join it. Before the government formally granted him a no-objection certificate (NOC) on Friday, the biggest concern Pakistani decision-makers had was that the allowing the former army chief to lead the alliance would antagonise Iran and would harm bilateral ties.

Gen Raheel off to S Arabia to lead Islamic alliance

That was the reason that both civil and military authorities went out of the way to placate Iran's apprehensions. In a matter of six weeks, current army chief Gen Qamar Javed Bajwa twice met Iran's Ambassador Mehdi Honardoost to discuss the subject. In fact, the day Gen (retd) Raheel was issued the NOC, the Iranian envoy was in the General Headquarters in Rawalpindi where Gen Qamar categorically assured him that the move would not affect Pakistan's ties with Iran at any cost.

Although Iran has shown reluctance, after Pakistan's concerted efforts it has indicated that it may soften its stance provided the alliance's real object is in fact to fight terrorist groups. Tehran is wary of the Saudi initiative on the grounds that it would eventually be used by the Kingdom to further its own 'sectarian' agenda in the Middle East. Both countries have accused each other of backing certain proxies in Yemen, Syria and Iraq.

Despite its decision to join the alliance, Islamabad does not want to be seen as taking sides. Sources said Pakistan made it clear to Saudi Arabia that it would pull out of the alliance if it turned out to be a sectarian front.

At the same time Pakistan informed Iran that presence of Gen (retd) Raheel in the alliance should be seen positively.

"It is good for both Pakistan and Iran as long as Gen (retd) Raheel is part of the alliance," the official said. He insisted that the former army chief would not support any initiative that could hurt Pakistan's strategic interests, including ties with Iran, in any way.

However, Gen (retd) Raheel would be facing a real challenge to maintain that delicate balance as a senior Saudi official recently told Wall Street Journal that the military alliance could also take action against groups such as Houthis in Yemen. Saudi Arabia considers the Houthis as terrorists while Iran disputes that characterisation.

Observers are also skeptical of Pakistan's efforts making any tangible impact since the real purpose of the Saudi initiative is far from clear.

"The contours of the so-called alliance are not very clear," commented senior analyst Zahid Hussain. "If there is a standing army, what will be the objective of that? If it is meant to fight terrorism then they don't need a standing army," he argued.

A senior government official, however, insisted that staying out of the military alliance would have damaged Pakistan's interests more. He also strongly defended the decision to allow Gen (retd) Raheel to head it.

Published in The Express Tribune, April 24th, 2017.