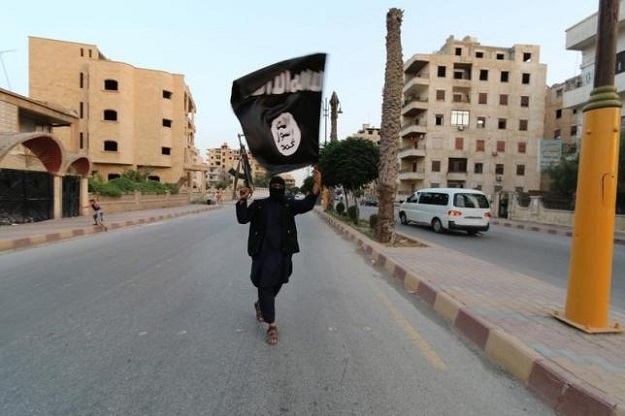 ---
PESHAWAR: In the past one week, three clerics, two of whom were of Afghan origin, have been shot dead in Peshawar by armed gunmen. Police believe the terrorist group Islamic State (IS), also known as Daesh, is behind the murders.

The spate of targeted attacks began on April 14 with Maulana Bahar Sahibzada. The Afghan national had been settled in Yakatoot, Peshawar for the past 35 years and was heading to lead Friday prayers when unidentified people shot him dead in Ajab Khan Colony, where he lived.

Police suspected it was a targeted killing by IS because Sahibzada was close to the Afghan Taliban. The assessment turned out to be true as the terrorist group claimed responsibility for the murder on its Amaq news agency.

Another Afghan cleric was targeted in a similar manner on April 19. Unidentified motorcyclists opened fire at Mullah Jalil in Shamshato Refugee Camp, which falls under the jurisdiction of Urmar Police Station. Jalil died on the spot while the attackers escaped. He was said to be close to the Haqqani Network. Police suspected IS was behind the murder, but the outfit has not yet claimed responsibility.

Da'ish Peshawar network dismantled, 24 arrested

On Thursday night, Pakistani cleric Mufti Abdul Qayyum and a man identified as Asadullah were killed in Faqirabad when armed men stormed a mosque he was visiting and opened fire at his group. Four men from the group, including Mufti Nadeem were injured. According to a local, Nadeem was a staunch opponent of the Ahle Hadith sect.

Faqirabad DSP Tahir Dawar said Nadeem had been constantly receiving threats from Afghanistan-based militants and police had asked him to increase his security and be extra cautious.

The deadly attacks have been going on for some time. Last year Afghan cleric Maulana Khaista, died when his vehicle was targeted by armed gunmen in Yakatoot, while another Afghan prayer leader was killed inside a mosque in Khazana area. IS claimed both murders.

Police believe IS is behind the targeting of local clerics who are close to the Taliban next door because it wants to destabilise the Afghan Taliban.

"It's an open secret that Daesh has been operating in Peshawar and other parts of K-P and Fata for the past 18 months," a high-ranking police official told The Express Tribune. "They have killed policemen but their first target was the Afghan cleric (Khaista)."

He said the targeting these men was significant because they were influential clerics who encouraged young men to wage jihad and join the Afghan Taliban.

"Daesh wants to eliminate them to stop the [Afghan] Taliban's source of fresh manpower" he said, requesting not to be named.

Islamic State seeking alliance with al Qaeda, Iraqi vice president says

The Taliban in Afghanistan are in an open conflict with Daesh and the fight has spilt over to Pakistan. Daesh has had the upper hand since their target killers have been active, he added.

"Since most of the people in Daesh are former Pakistani and Afghani jihadists, they know Taliban and their weaknesses very well," he claimed.

"What's worrisome is the fact that Daesh was able to successfully establish a foothold in Fata and Peshawar as well as other parts of the country despite our bitter and bloody experience with the Taliban insurgency," he said.

Just two weeks ago, a senior security official had told The Express Tribune that 24 members of IS, who were involved in several coordinated attacks on government and security officials had been arrested and the outfit's network in Peshawar had been dismantled.

"There is no safe haven for Daesh in Pakistan, their bases are in Afghanistan," he said.
COMMENTS (1)
Comments are moderated and generally will be posted if they are on-topic and not abusive.
For more information, please see our Comments FAQ