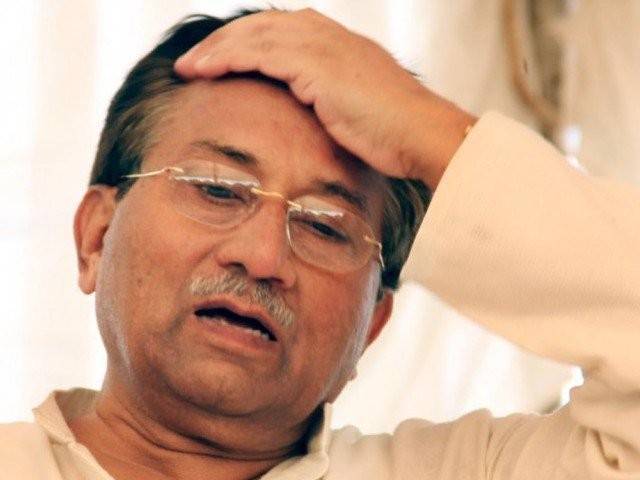 ---
ISLAMABAD: A district and sessions court dismissed an application on Wednesday seeking issuance of 'Red Warrants' against former president General (retired) Pervez Musharraf to bring him back to Pakistan to face trial in the Maulana Abdur Rashid murder case.

Additional District and Sessions Judge Pervaizul Qadir Memon dismissed the application filed by the son of the deceased cleric of Lal Masjid.

Petitioner Haroon Rashid was seeking issuance of 'Red Warrants' against Musharraf after which the Federal Investigation Agency (FIA) could ask the Interpol to arrest Musharraf and extradite him to Pakistan.

Special court seeks details of Musharraf's properties

Musharraf is facing charges of killing the cleric and his mother during the Lal Masjid operation in July 2007.

In the short order, the court noted that it was the prerogative of the investigation agency to take appropriate measures for the issuance of 'Red Warrants'. The judge also referred to an application filed by Musharraf seeking to quash the trial in the same murder case.

The counsel for Musharraf, Akhtar Shah, argued that the military operation on Lal Masjid was carried out at the request of the Islamabad administration. Therefore, he said, Musharraf was not responsible for any loss of life in the operation.

The judge also referred Shah's application, calling for the transfer of the trial to another court to the district and sessions judge for making a decision in this regard.
COMMENTS
Comments are moderated and generally will be posted if they are on-topic and not abusive.
For more information, please see our Comments FAQ