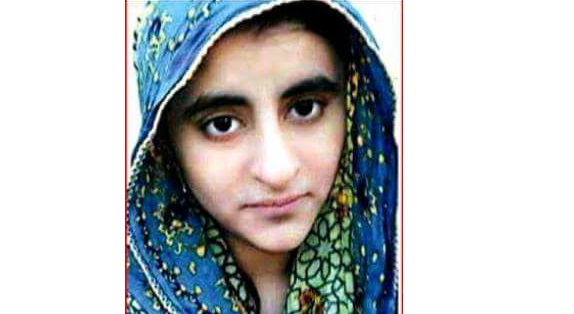 ---
HYDERABAD: As unconfirmed reports suggest that a girl arrested during a security operation in Lahore, in which a terrorist was killed, is Hyderabad's missing medical student, Naureen Jabbar, uncertainty surrounds her family. "We haven't been officially informed that the girl recovered from Lahore is my sister, Naureen," said Muhammad Afzal Laghari, Naureen's brother.

Naureen's father, Prof Abdul Jabbar Laghari, a chemistry teacher at Sindh University, was not available for comments. Afzal said his father has also heard of the reports but no security officials, including the Hyderabad police, have confirmed this.

"There has been no official confirmation," SSP Hyderabad Irfan Baloch told The Express Tribune. Naureen, a second-year student at Liaquat University of Medical and Health Sciences, Jamshoro, went missing on February 10 when she did not return from university.

Female militant arrested in Lahore found to be IS-affiliate who went missing

The police informed the family around five days later that she had left Hyderabad in a Daewoo bus for Lahore, expressing fears that she had joined a terrorist outfit.

Afzal also received a Facebook message from an unknown ID in which Naureen told the family that she has reached the land of 'khilafat' [caliphate], a reference to the Islamic State-controlled areas in Iraq and Syria. "Brother, I am Naureen," the message read. "Hope you all are well. I am also well and happy. I am sending this message to tell you that I have migrated to the land of caliphate. I hope with the blessings of Allah, you people [family] will also someday migrate."

However, the family did not subscribe to findings of the police and questioned the authenticity of the Facebook message. They appealed to the government for her safe recovery.

SSP believes missing LUMHS student joined terrorist group

"We had termed it [the police's version] baseless because there was no proof," Afzal said. Abdul Jabbar had also denied having ever noticing extremist or violent tendencies in his daughter.

The SSP had claimed that after investigating Naureen's friends, classmates and teachers, the police are convinced that she nurtured extremist tendencies and that she was also in contact with a terror outfit through Facebook and Instagram.