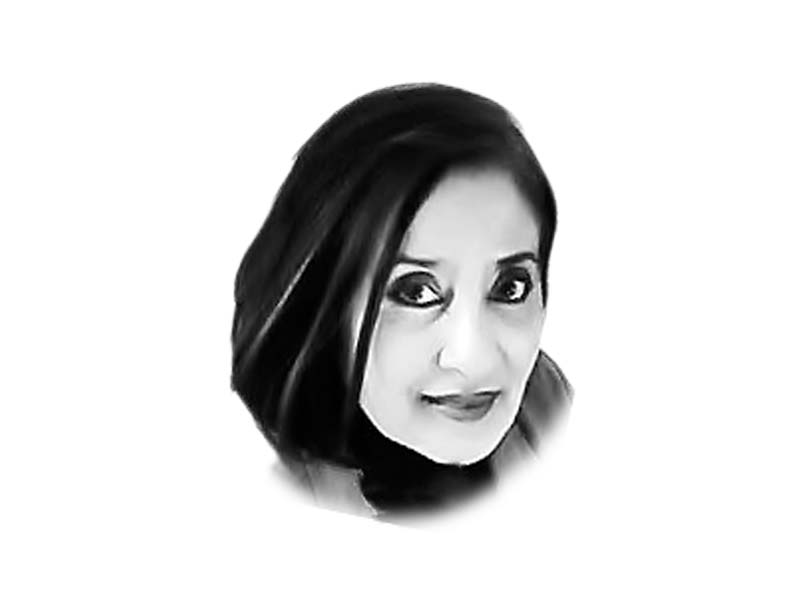 ---
One evening in early 2015, a German reporter gets an anonymous message on his laptop. The source introduces himself as "John Doe" and asks Obermayer if he's interested in 'data.' Sure, why not, responds the reporter. Soon a tsunami of 11.5 million documents come barrelling down the internet. It's a cache of internal files and emails from the Panamanian law firm Mossack Fonseca, exposing the stashed wealth of world famous people in offshore companies. Thus begins an exciting but secret year-long journalistic collaboration of 300 reporters in more than 80 countries. One after another, those guilty of hiding their ill-gotten wealth begin falling like nine pins. Except Nawaz Sharif.

Can he escape the long arm of the law? We shall see.

"I decided to expose Mossack Fonseca because I thought its founders, employees and clients should have to answer for their roles in these crimes," says "John Doe". He hated to see the "income inequality" that is one of the "defining issues of our time. It affects all of us, the world over." Bravo Mr Whistleblower! While our judiciary has failed miserably to catch corrupt rulers like Nawaz Sharif and Asif Zardari, you singlehandedly have done Pakistanis the greatest service with your choke hold on our PM and his three children. Because of your intrepidness, our longest serving civilian PM can likely end up as a mere footnote in history one day for money-laundering.

There's more good news! A Daniel has come to judgment as Shakespeare said in his play The Merchant of Venice, alluding to the Biblical character Daniel known for upholding justice. When our own Daniels speak, we perk up our ears. Hear Justice Asif Khosa, heading the five-judge bench of the Supreme Court, say that their judgment on the Panama case will be remembered for the next two decades. Justice Ejaz Afzal Khan goes many decades further by declaring "Our pronouncement will be a law which will be endured for centuries." These ominous predictions are like a shot in the arms for Pakistanis, sick to their stomachs with daylight burglary, pillage and thuggery by the ruling elites — civilian, military, industrialists, feudals, bureaucracy and judiciary, chosen to rule this unfortunate country.

Traditionally judges speak through their written judgments. Their lips are sealed when making subjective comments or passing remarks during the lengthy hearing process. But our lordships have their fingers on the pulse of a restless nation hungry for justice. Medals of honour await these five Supreme Court judges, we hope.

Meanwhile, the highest medal of honour in journalism called the Pulitzer Prize goes to the International Consortium of Investigative Journalists (ICIJ). Billed as the biggest scoop of our times, the Panama Leaks have exposed the crookery, greed, kleptocracy and nepotism of men pretending to be holier than the holiest. This prestigious prize has driven the final nail in the coffin of money launderers by proving beyond a reasonable doubt that they hid their dirty money. I'm sure the prize has strengthened the hands of our five honourable judges deciding Nawaz Sharif's fate.

However, Justice (retd) Ali Nawaz Chowhan, chairman of the National Commission for Human Rights, is blunt. He questions why a full bench of the apex court didn't hear the Panama Leaks case. It could have expedited the judgment. Perhaps, the delay in the decision is due to dissent among the five judges, he tells me. "The delay has caused stupendous loss of financial resources and logistics that could have been avoided had the judgment been swift." Justice Chowhan delves into legal jargon to make another point: both the sides, he says, should have provided their briefs which are written legal documents used in "adversarial systems" that are presented to a court by the prosecution and the defence. Instead, the apex court opted for an "inquisitorial system" to investigate the facts of the case. This has delayed the decision.

Published in The Express Tribune, April 16th, 2017.

Like Opinion & Editorial on Facebook, follow @ETOpEd on Twitter to receive all updates on all our daily pieces.
COMMENTS (2)
Comments are moderated and generally will be posted if they are on-topic and not abusive.
For more information, please see our Comments FAQ