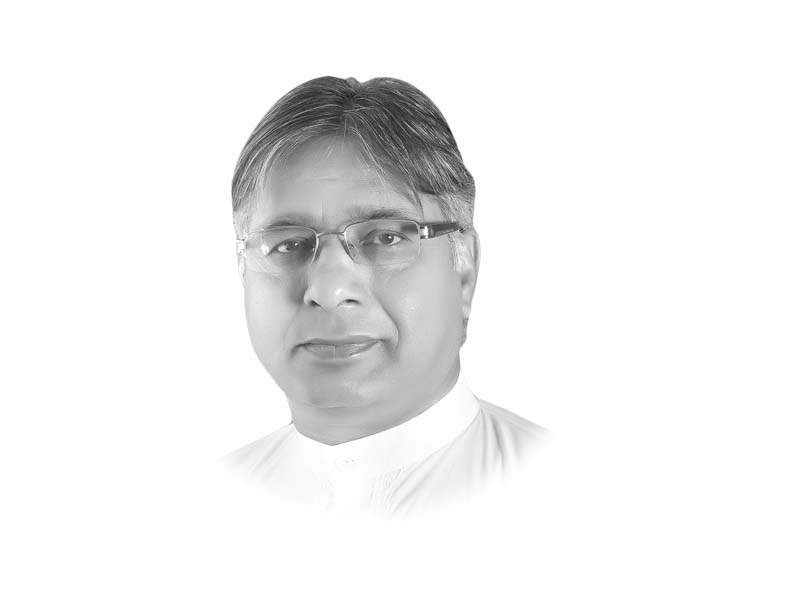 ---
A couple of weeks ago, the neighborhood of Yuhannabad, a largely Christian settlement of Lahore, made the headlines. A law officer of the Punjab prosecution branch had been accused of making a bizarre offer to have 42 Christian men released from the trial by the Anti-terrorism Court Lahore — on charges of lynching two Muslim men to death — provided they convert to Islam.

The offer was certainly beyond the limits of the law. Yet, no inquiry has been initiated to investigate into an action that placed neutrality of prosecution in doubt and potentially aggravated the sense of insecurity among minority communities as well as damaging Pakistan's image externally.

Offering favours for such conversion to the members of minority communities is a common occurrence in our social context. Nevertheless, a conduct of self-righteousness by public officers is a manifestation of a much deeper problem. An element of impunity or pardonable highhandedness against the weaker sections of society seems to be in play.

The government machinery has usually done better in physical rehabilitation after violent incidents aimed at a religious minority but have performed poorly in administration of justice and post-conflict socio-psychological healing. For instance, the government provided huge sums from taxpayers' money to rebuild around a total of 20 churches and 934 houses burnt or damaged in mob attacks in Shanti Nagar (1997), Sangla Hill (2005), Gojra (2009), and Joseph Colony (2013), after allegations of blasphemy were made against Christians.

The Yuhannabad incident in particular was handled callously. The senior leadership of Punjab failing to pay a visit after the incidents was demoralising for the community. Hundreds of arrests and prolonged detentions of 88 men, mostly youth, in different cases, must have been a harrowing experience for the impoverished families struggling to overcome the trauma of the bomb blasts.

On the flip side, Prime Minister Nawaz Sharif has made comforting statements recently showing the alternatives in an inclusive and pluralist Pakistan. The government has tried to implement a job quota for minorities since 2009, though the object of mainstreaming religious minorities remains elusive due to institutional weaknesses.

Discrimination perpetuates the status quo of social, economic and political marginalisation, particularly on the basis of religion, because it is a socially acceptable and officially tolerable phenomenon. For instance, government departments routinely publish advertisements and apply means to ensure that members of religious minorities are employed in sanitation work. Yet no officer is held accountable for this violation of a constitutional right and government policy regarding job quota.

Realising the constitutional promise of non-discrimination requires that the acts of discrimination be treated as a criminal offence and special forums be created so that people can seek remedy against violations. Redress using normal court procedures is hardly an option, given the hefty expenses and time involved.

Internationally, countries have enacted procedures that enable easy prosecution of different forms and manifestations of discrimination through judicial and quasi-judicial bodies that deal with equal opportunities or counter-discrimination.

The federal and provincial governments have yet to implement the Supreme Court judgment of 19th June 2014 and its own Action Plan for Human Rights chalked out in 2016, particularly regarding establishing a statutory and empowered Council for Minorities' Rights. Progress on this measure can certainly fill the void that exists in the legislation and institutional mechanism for implementing the rights of religious minorities.

The optimism shown in the prime minister's addresses at Katas Raj Temple and Jamia Naeemia recently should translate into action on equality of rights of all citizens. Delivering on the promise of non-discrimination cannot be left behind if rule of law, good governance and respect for human rights are amongst our priorities.

Published in The Express Tribune, April 15th, 2017.

Like Opinion & Editorial on Facebook, follow @ETOpEd on Twitter to receive all updates on all our daily pieces.
COMMENTS
Comments are moderated and generally will be posted if they are on-topic and not abusive.
For more information, please see our Comments FAQ