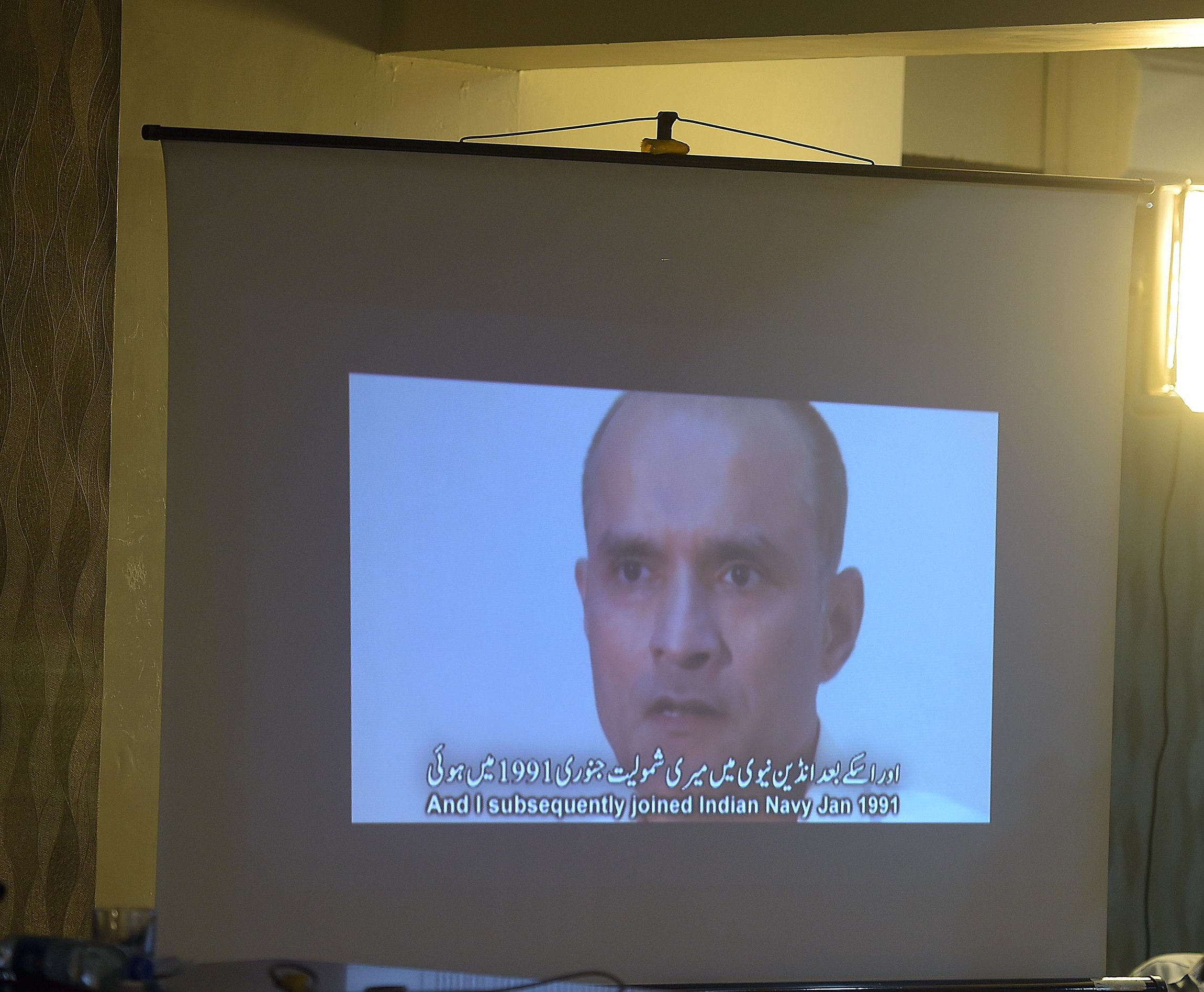 ---
Days after Indian spy Kulbhushan Jadhav was awarded death sentence over his involvement in espionage and subversive activities in Pakistan, India on Friday once again asked for consular access to him.

According to Indian media, during a meeting with Foreign Secretary Tehmina Janjua in Islamabad, Indian High Commissioner Gautam Bambawale requested for a copy of charge sheet and the court's verdict in Jadhav's case.


India's envoy to Pak Gautam Bambawale meets Pak Foreign Secy over Kulbhushan Jadhav, sought consular access & demands chargesheet copy

— ANI (@ANI) April 14, 2017


The Indian diplomat was informed that consular access cannot be granted since Jadhav was held on charges of espionage. However, Bambawale upheld that under the International Law consular access must be granted.

India to 'slow' down visa process for Pakistani nationals

Further, the foreign secretary was informed that New Delhi will appeal the court's verdict and that Indian authorities were looking into the Pakistan Army Act under which Jadhav was tried for his crimes.


India conveyed to Pak today that we will appeal the order and are studying Pak army act: MEA #KulbhushanJadhav

— ANI (@ANI) April 14, 2017


Identified as Kulbushan Sudhir Jadhav, the Research and Analysis Wing (RAW) agent had been operating in Pakistan disguised as Hussein Mubarak Patel and was tried on charges of espionage and sabotage activities in Pakistan. He was arrested on March 3 last year during a counter-intelligence operation from the Mashkel area of Balochistan. A few weeks later, the army had released his recorded confessional statement in which he had admitted to have been working for RAW to stoke unrest and instability in Pakistan.

In a six-minute video shown on the national media, Jadhav confessed that he had been tasked with creating unrest in Balochistan and Karachi, to which he had apparently made several visits under a fake identity since 2003. India denies Jadhav was a RAW agent but admits that he was a retired naval officer.