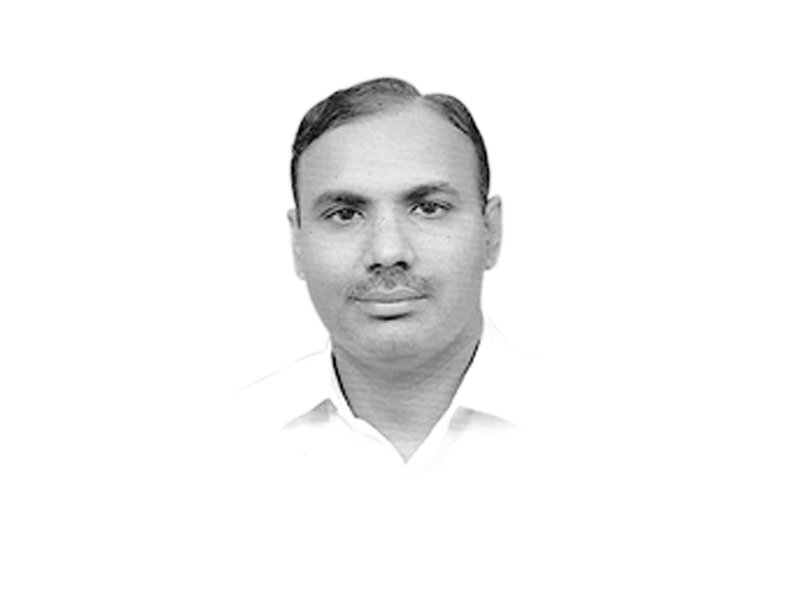 ---
Sindh survives almost entirely on the water of the River Indus as there is very limited groundwater available. Rainfall in the province is also only in the range of 100 to 200 mm per year, while the evaporation rate is between 1,000 and 2,000 mm. Thus, the whole of Sindh is arid and it is only the Indus, which gives life to the province. Since rainfall is scant and groundwater tends to be saline, river water is the main sustainer of life in Sindh. Compared to its increasing needs, water availability to Sindh is being reduced every year. The situation worsens during periods of drought.

Though regular surveys have not been carried out to assess the availability of groundwater in the province, various sources estimate that its volume is quite sparse scattered in 28 percent of the geographical area of Sindh. This water is found mainly along the Indus water channels and in the few natural underground streams. Over the period of time, drought has caused excessive extraction of groundwater to make up for the lack of irrigation water. This, in turn, has resulted in rapid depletion of the groundwater and filling up of the underground freshwater channels and reservoirs with brackish water. The water crisis is more acute in lower Sindh districts such as Badin, Thatta and Sujawal. In Tharparkar, water scarcity has reached a point where over one million people are now below emergency level thresholds. Southern Sindh is prone to droughts and Tharparkar is considered a 'high drought area' followed by Jamshoro and Sanghar.

Sindh has entered a phase of water insecurity. This calls for taking all possible measures to manage and conserve water resources. This is imperative for ensuring the continuity of life and economic development in the province. Due to Sindh's finite water resources and its increasing population, the province is facing a serious water crisis. The current population growth in Sindh is highly unsustainable, considering its limited natural resources, particularly water. The high rate is due to urban growth because of economic migration from other countries as well as from other provinces.




The stress on water resources is from multiple sources. Rapid urbanisation, increased industrial activity and heavy use of chemicals and fertilisers in agricultural have led to water pollution. Deterioration in water quality and contamination of lakes, rivers and groundwater aquifers has, therefore, resulted in increased water-borne diseases and negative impacts on human health. Deterioration in water quality and contamination of lakes, rivers and groundwater aquifers has resulted in increased morbidity and mortality and other health impacts in Sindh.

Recently the Sindh water commission in its report has noted that the people all over the province are not being provided safe drinking water in accordance with the World Health Organisation's standards. The commission was formed in December last year on the orders of the Supreme Court of Pakistan, comprising Sindh High Court judges. The commission was formed in response to a petition filed by Advocate Shahab Usto. The petitioner had moved the SC against the authorities concerned for their alleged failure in providing potable drinking water and clean environment to the people in Sindh. Headed by Justice Iqbal Kalhoro, the commission was tasked to conduct an in-depth probe into the authorities' failure to provide clean drinking water, sanitation facilities and a healthy environment to the people of Sindh. For around two months, members of the commission held meetings and conducted surveys to report their findings. The commission, in its report forwarded to the apex court, has underscored the awful condition of water supply and its sanitation in the province, pointing out mismanagement, incompetence and negligence on the part of provincial authorities in ensuring the provision of safe drinking water to the people. According to the commission's report, there are 414 places in the province, where drainage water is disposed of into the Indus River or its canals. It further states that people all over the province are not being provided drinking water in accordance with the parameters set by the WHO.

Most of the cities and towns in Sindh discharge their municipal waste into the Indus River, particularly organic matter which causes depletion of dissolved oxygen of the river water.

The high pollution level of the Indus River and groundwater has led to different environmental consequences such as reduction of biodiversity, increase in water-related diseases and decrease in agricultural productivity. In addition, mismanagement of water resources has strong socioeconomic repercussions, especially on food security and health. Due to consistent water shortage and accompanying pollution, many wild animals, plants, aquatic species, birds and other forms of flora and fauna are also affected. The biodiversity in Sindh is particularly at risk as biotic potential of many species is starting to be diminished, and they may be lost forever if the environmental devastation due to water shortage is not reversed or properly controlled.

To ensure sustainable water supply for agriculture, drinking and industrial uses and for protecting the natural environment of Sindh, the Sindh government must ensure that the province receives its share of water as per the 1991 water accord besides promoting better management and conservation of its water resources. Sindh should devise its comprehensive water policy to tackle increasing water insecurity of the province.

Published in The Express Tribune, April 14th, 2017.

Like Opinion & Editorial on Facebook, follow @ETOpEd on Twitter to receive all updates on all our daily pieces.
COMMENTS (1)
Comments are moderated and generally will be posted if they are on-topic and not abusive.
For more information, please see our Comments FAQ