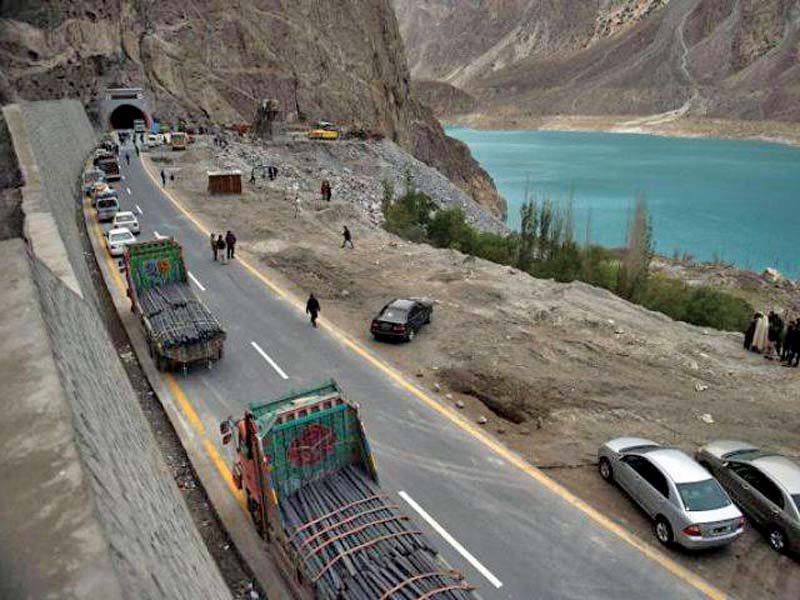 ---
PESHAWAR: Khyber-Pakhtunkhwa Chief Minister Pervez Khattak has approved the setting up of a security force to protect CPEC and non-CPEC projects and also to provide security cover to all foreign investors landing in the province.

The force would cousist of 4,200 security personnel that would be drawn from the police and various security formations. There would be dedicated perosnnel, while others would be hired on temporary/contractual basis and as the need arises.

Special Security Division established to secure CPEC

The approval was given during a meeting on Wednesday which was chaired by the chief minister during which arrangements for the separate force were finalised.

The force would provide security cover to all foreign investors landing in Khyber-Pakhtunkhwa, escort them during their travel, esure safe journey to their destinations, etc.

Khattak emphasised the need of maintaing close liaison with the security division of Pakistan Army in this regard and directed the authorities concerned to set up cells at the provincial home and tribal affairs department, IGP office and at the offices of DIGs in all districts of the province.

Protecting the corridor : Special security force for CPEC notified: report

The chief minister tasked the home secretary and IGP to finalise all arrangements required for the establishment of the security force.

He also directed to firm up the cost supported by cogent reasons and assured to clear it within no time.

Khattak said the new force should be organised on the pattern of the Rapid Response Force and it should have a rapid response strategy.

The new force would maintain a linkage with the regular police force and there should be a clear vision for the deployment of the force in all districts.

The force would provide security to investors, industrial zones of the province and need-driven security throughout the province.

The chief minister directed the IGP and home secretary to come up with a clear strategy for raising, rationalising and filling vacant posts and relocation of security personnel from various departments for their induction into the new force.

CPEC security division: Retired army personnel to be hired

The provincial government, he assured, would provide resources for force multipliers and necessary equipment.

"The provincial government will give a sketch of the security paradigm in the upcoming road-show in Beijing where it will market its different projects to foreign investors," he said.
COMMENTS
Comments are moderated and generally will be posted if they are on-topic and not abusive.
For more information, please see our Comments FAQ