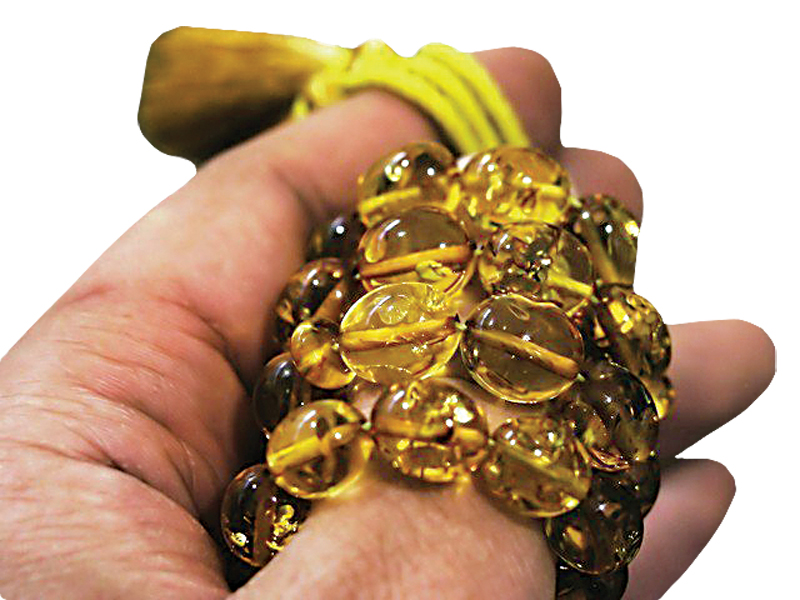 ---
MULTAN: In the scorching Multan heat, when everyone is looking to duck under the nearest shade, 18-year-old Hafsa is somersaulting – literally. After several flips, she falls to the ground, unconscious.

Saira Bibi, her mother, breathes a sigh of relief. "She is under a witch's spell," she claims. Saira has brought the teenager to a 'faith healer' named Aamil MA Khan Bashir to cure her of the 'possession'.

"He will reverse the spell. This is the treatment he advised," says the worried woman, who lives in Daira Deen Panah, Muzaffargarh. Hafsa falls unconscious every time she does this. When she wakes up, she is back to normal.

Saira is among the thousands of people in Pakistan, who believe faith healers like Bashir can save them from possession, evil spirits and diseases, without any evidence.

Wall-chalked advertisements for these pirs, aamils, and black magic practitioners adorn walls all over the country's cities and villages. They promise the return of estranged lovers, marriage with the person of your choice, children for childless parents, removal of evil spirits and cures for all ailments.

The cure is always a few ritualistic prayers and religious text incantations, a practice more commonly known as faith healing.

Considered an alternative to medical treatment, faith healing is practised by large groups of followers of many religions – Islam, Christianity, Hinduism, and Buddhism – all with their own variations.

Over time, the practice has become a profitable business, with hundreds of aalims and pirs exploiting unsuspecting people for money, claiming they have the solutions to everything from a broken relationship to financial woes to black magic. In the name of faith healing, some of these 'healers' have been known to torture, rape, or even murder their 'patients'.

Summayya, a resident of Dolat Gate, told The Express Tribune that she thought her six-year-old daughter was under the control of evil spirits. So taking a neighbour's advice, she took the child to a faith healer. "He tied her to a tree to cast the spirits out. That's how she died," says Summayya.

Multan is home to around 1,000 of such so-called faith healers, says Farah Gurmani, the secretary general of the New Vision Foundation, a human rights advocacy NGO. According to Gurmani, when her organisation collected data on rape cases, scores of women told them that so-called faith healers had raped them when they had gone to them to seek their help in becoming mothers.

Meet the scammers

These 'healers' take thousands of rupees from people who fall prey to their claims of being able to solve any problem within a week. Childless women usually become easy targets for these fraudulent 'healers' as they flock to these aalims in hopes of being cured of infertility.

Many a time these 'healers' demand things like a black hen or the decapitated head of a pig, both of which are not easy to procure. So these people, who can barely make ends meet, must scrimp and save to cover these demands. Many of these spiritual doctors claim to be from far-off places like Bangladesh, Nepal and Tibet, where they had meditated for years and received spiritual powers. A typical faith healer runs his business through the help of an aide, who works as an advertiser for him bringing people in. They sit in rooms surrounded with pictures of goddesses and vials of animal blood, bones, and wine to supposedly summon evil spirits.

With literacy rate in several sub-districts of Multan such as Shujabad and Jalalpur Pirwala abysmal, people head to faith healers with their ailments instead of going to doctors, especially where the ailment is a mental disease.

Story of violence

Punjab seems to have turned into a hub for particularly violent faith healers. In April last year, one faith healer in Bahawalnagar slashed a young's man tongue and thrashed him with clubs and iron rods.

The following month, two such quacks tortured a woman to death in Okara. In Sahiwal, a self-proclaimed faith healer burnt a 13-year-old girl alive during an exorcism, while a pir and two of his accomplices were arrested from Dera Ghazi Khan in February for torturing a woman to death.

As recently as last week, a spiritual leader tortured and murdered 20 people in a shrine in Sargodha. There is no evidence to suggest that the shady practices of these healers actually work, but they insist otherwise.

"Everything is possible if you have faith," says Baba Faizi Qalandri. "We give up all our possessions to attain spiritual knowledge to be able to help people."

Naag Shah, real name Yasin, says casually that one has to lose something to gain something. "So what if we make people bear some physical pain to get rid of spirits," he reasons.

Speaking about exorcism, Allama Farooq Khan Saeedi, a prominent religious leader from Multan, said Islam mentions no such way of getting rid of evil spirits.

Published in The Express Tribune, April 10th, 2017.