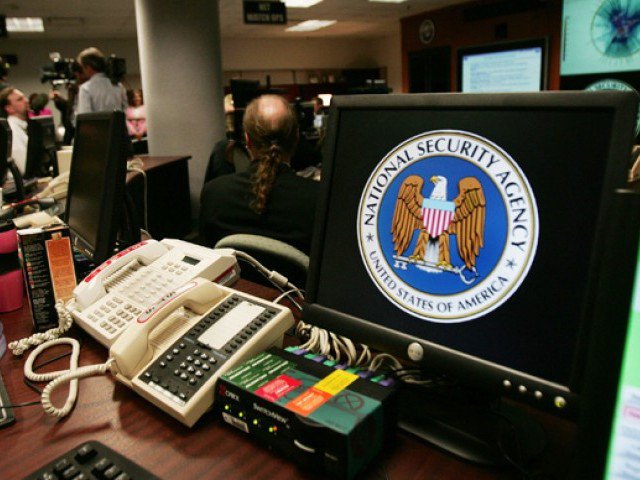 ---
Whistleblowing organisation WikiLeaks has claimed US National Security Agency operators have been spying on Pakistani mobile networks.

The revelation came as a hacker group, which had previously released data suggesting the US agency may have been monitoring hundreds of IP addresses in Pakistan, released a new cache of information detailing how the agency accessed private and public networks in other countries.

New leak shows Pakistani ISPs may have been hacked by the NSA

Shadow Brokers released a tranche of encrypted finds, which are now being decrypted by security researchers around the world.


Hundreds of NSA cyber weapons variants publicly released including code showing hacking of Pakistan mobile system https://t.co/bL833ktQpm

— WikiLeaks (@wikileaks) April 8, 2017


One such researcher who uses the Twitter handle, 'x0rz', uploaded files after decryption on Github, and confirmed the archive includes evidence of NSA operators' access inside the GSM network of Mobilink -- one of the Pakistan's most popular mobile services provider.


EDITIONHAZE, LIQUIDSTEEL, SHAKENGIRAFFE, WHOLEBLUE are most likely GSM networks OPS codes (SICKLESTAR = Mobilink Pakistan) #EquationGroup pic.twitter.com/wahRMfZcJb

— x0rz (@x0rz) April 9, 2017


The hacking group had initially put up its data cache for auction in exchange for Bitcoin, however, a lack of buyers compelled it to release the data online.

WikiLeaks exposes alleged CIA hacking program

Other targets that have so far been highlighted by security researchers include Oracle-owned Unix-based operating system and Equation Group's ElectricSlide tool that impersonates a Chinese browser with fake Accept-Language.

The release of the latest document confirms earlier claims that US spy agencies may have gained access into Pakistani networks.
COMMENTS (3)
Comments are moderated and generally will be posted if they are on-topic and not abusive.
For more information, please see our Comments FAQ