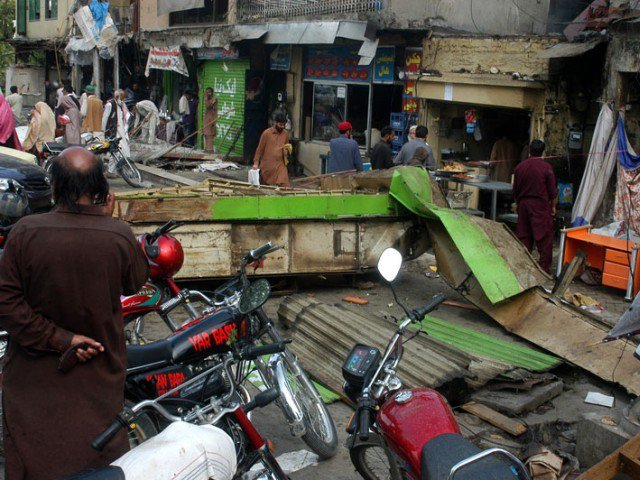 ---
ISLAMABAD: Days after the Capital Development Authority (CDA) carried out a massive anti-encroachment drive in the Aabpara market, the capital's traders on Friday decried the method adopted by the civic agency.

"We are not against the anti-encroachment drive, but the manner in which the CDA carried it out in the Aabpara Market," a representative of the traders told Roznama Express.

On April 5, the CDA had demolished 200 sheds illegally constructed in front of different shops in Aabpara Market while as many as 35 illegally constructed shops within the plazas of the market were also demolished.

However, traders said that the civic agency's method was lopsided, focusing more on two feet of the encroachment of shops in the market appearing to be a greater issue than the illegal extension of government buildings, unauthorised constructions across the city, non-conforming use of residential houses and slums.

Anjuman Tajirane Pakistan President Ajmal Baloch claimed that the CDA did not consult with traders before carrying out anti-encroachment operations in the market which caused theme losses worth millions.

He said the authority could have held a meeting with traders before its blitzkrieg.

Aabpara shopkeepers including Dost Khan, Afzal and Imran said that apart from sheds, CDA's bulldozers had destroyed the wiring system in the market. Moreover, debris from the operation was still lying in the market, causing problems for customers.

Meanwhile, officials of CDA said that removing encroachment was a routine exercise of the authority and that the traders had paid no heed to the advanced warnings for the impending action.

"The traders did not remove their goods before the anti-encroachment operation which caused them losses," officials said.

Published in The Express Tribune, April 8th, 2017.