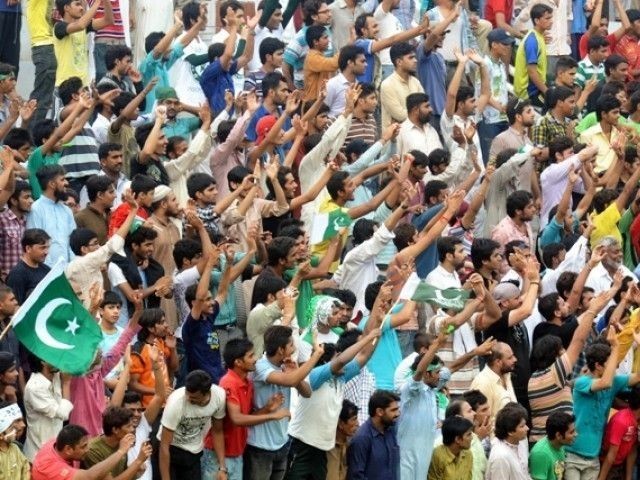 ---
ISLAMABAD: With the youth making up over 60 per cent of the country's population, it provides Pakistan with an opportunity to leverage its strategic position and enhance the country's economic growth.

This was the main focus of speakers at a university town hall on "Pakistan's Youth Bulge: Breaking the Growth Ceiling" organised by the Jinnah Institute at the Pakistan Institute of Development Economics in Islamabad on Wednesday.

Qazi Azmat Isa from the Pakistan Poverty Alleviation Fund indicated that Pakistan has not invested in citizens, and has failed to provide them with basic services such as education and health.

He added that the main predicament facing the nation's growth was the exclusion of women and minorities from actively partaking in the state's economy.

PIDE Vice Chancellor Dr Asad Zaman asserted that each individual must work independently for social gain, in order to collectively make a difference in Pakistan's growth.

Highlighting the presence of an economic and demographic trap in the country, Haroon Sharif noted that demography alone does not lead to economic growth.

When compared to regional countries, Sharif said it was important to draft policies and bring reforms to maximise growth potential.

The policy dialogue was followed by an interactive session.
COMMENTS (1)
Comments are moderated and generally will be posted if they are on-topic and not abusive.
For more information, please see our Comments FAQ