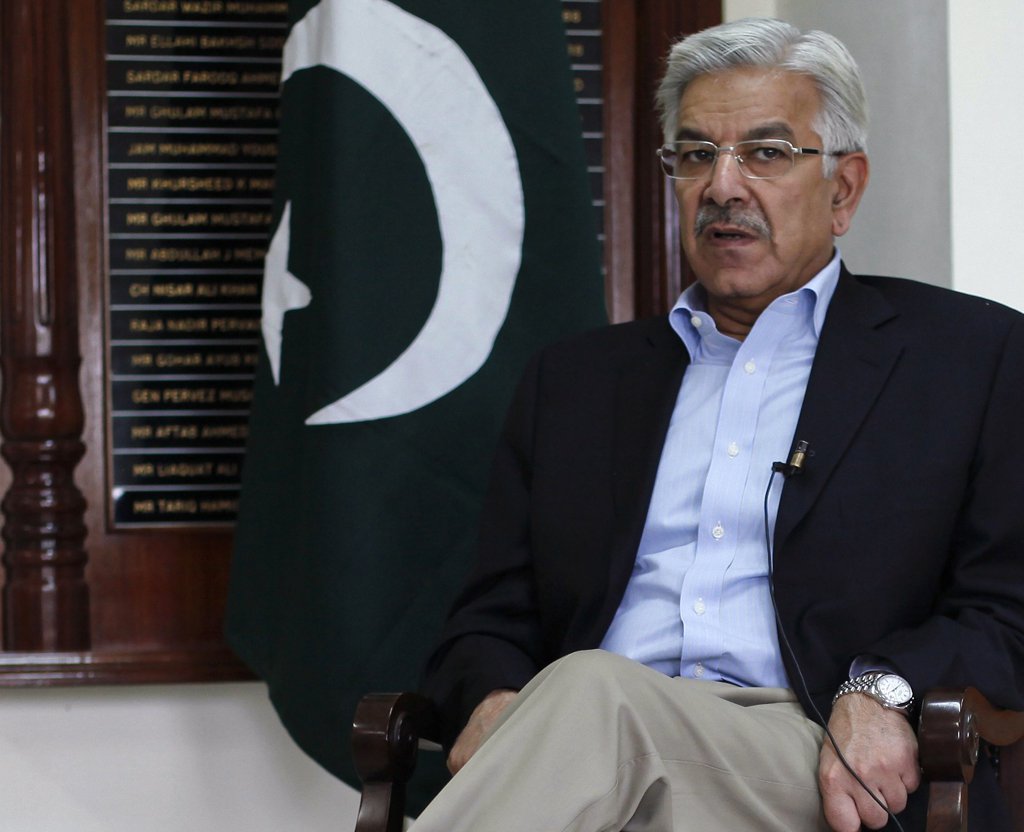 ---
ISLAMABAD: As summer gets warmer power outages increase in frequency and duration. But if the federal minister for water and power is to be believed, load shedding will be banished after August.

Khawaja Asif, however, was candid enough to admit that some areas in the country were being subjected to 8-12 hours of outages daily which is blamed on electricity generation shortfall.

"After [an additional] 10,000MW are added [to the national grid] in the next 12 months, the country would be free of load-shedding by August this year," he told a news conference on Monday.

Asif said the electricity demand has gone up by 2,300MW in April this year against the corresponding period last year. And he attributed it to a 'sudden spike in temperatures'. "Temperatures in some areas of the country have touched 42°C by the end of March."

Power outages to end if power theft ends: HESCO

According to Asif, hydel power generation has gone down to 1,000MW because of low water levels in the country's dams, creating a shortfall in power production, resulting in load-shedding.

"It will take at least three weeks to overcome load-shedding," he said, adding that the government would enforce a three-hour load-shedding schedule in urban and four-hour in rural areas till the end of this month.

Electricity distribution companies have worked diligently to disconnect connections of defaulters in all provinces, he said. The areas where the incidence of electricity theft is high and recoveries are low would continue to face load-shedding.

The government has paid Rs480 billion to clear circular debt, he said, adding that these payments had already been audited. "The chapter of circular debt has been closed now," he added.

Balochistan, he said, was still to pay Rs100 billion on account of power supply while Azad Kashmir was yet to pay Rs72 billion.

Four years on, PML-N fails to end power outages

He said that recoveries had remarkably improved from 88.6 to 93.8 per cent and power sector losses had been reduced from 19.1 to 17.9 per cent because of government efforts.

Load-shedding for industries have been brought down to zero while outages in the domestic sector vary between four and six hours, resulting in an overall benefit of Rs116 billion.

The power demand as of April 1 stands at 17,970MW against 15,651MW during the corresponding period last year. He said the high demand has forced the power distribution companies to resort to unscheduled load-shedding.

Major breakdown: Power restored in Karachi

"I want to clarify that despite low hydel generation, the overall power generation is higher by 1,000MW against figures for last year," he said, adding that scheduled load-shedding in urban areas was between four and five hours and six to seven hours in rural areas with some unscheduled load-shedding. "Last year, the outages lasted six hours in urban and eight hours in rural areas."

He said that hydel power generation was expected to increase to 3,000-3,500MW from the current level of 2,000 MW by April 20. "Load-shedding will be reduced to three hours in urban and four hours in rural areas before the end of this month," he said.

Dismissing the assertion that Independent Power Producers (IPPs) were not generating enough power, he said that at present, they were generating 8,000MW of electricity and IPPs would get Rs92 billion on account of electricity supply.
COMMENTS (1)
Comments are moderated and generally will be posted if they are on-topic and not abusive.
For more information, please see our Comments FAQ