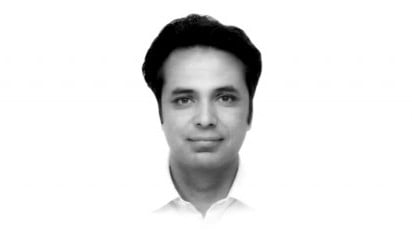 ---
It is optimism season again at the Pakistan Foreign Office. Foreign Minister Shah Mehmood Qureshi is exceedingly busy meeting writers, academics, journalists, former diplomats — anyone who has something or anything to say on India. In a typical setting of such a meeting while taking copious notes, he tells those in attendance to "guide him" and give him a "broader perspective," often missing from official briefs. On the surface it is a well-meaning attempt to give Pakistan's India policy a casing of national consensus, so that whatever is achieved out of it, it has national ownership.

Yet the whole exercise looks monstrously meaningless considering how cut-off the People's Party's own government, and the parliament, seem to be from this vital area of national interest. Prime Minister Yousaf Raza Gilani is like a bystander, watching   it all from a safe distance rather than placing himself at the helm of affairs. He is neither keen nor is personally competent to be in the driving seat of India policy. His pursuits, like playing the trumpeter in election campaign of Jamshed Dasti, have shown him in the light of a local politician who is actuated by issues that have little or no bearing on the national landscape. The president is marooned in his island of power politics, and looks completely marginalised when it comes to pressing foreign and defence policy concerns.

For the first time in Pakistan's history the country's India diplomacy has been set in a non-political context. Previously, whether they were dictators or democrats, those in control of the reigns of political power defined the trajectory of interaction with Delhi. Ayub Khan, Ziaul Haq and Pervez Musharraf, even as military men were political heads in charge of foreign policy. Zulfikar Ali Bhutto and Nawaz Sharif as elected representatives had an emphatic personal stamp on the country's India outlook.

Even Benazir Bhutto's two power stints in the nineties, while haunted by an intrusive military establishment, had a strong semblance of political authority playing its role in the interaction with the Leviathan in the East. Also Ms Bhutto's special interest in foreign policy matters and her special gift for keeping the appearances of being in control helped reinforce this impression. But now it is an open secret that the Army under General Ashfaq Pervaiz Kayani has filled the vacuum of decision making created by the absence of the political leadership's interest. While Mr Qureshi - who is second only to Ms Bhutto in keeping appearances - tries to exude the confidence of a man in charge, he does not convey a convincing impression.

At any rate the unusually bold manner in which the military leadership has adopted in its interaction with the foreign office has left no one in doubt as to who is calling the shots. It is inconceivable that in these meetings Mr Qureshi has much of an opportunity or even desire to hold forth on his vision of an India policy. This essentially means that the bottom lines – or red lines – in Pakistan's interaction with India are pretty much decided already without much input from anyone. It is quite like the 57-page document that contained all the elements of strategic dialogue with the United States that was prepared primarily by the GHQ as the civilians showed zero interest in doing primary thinking on the subject.

This leaves one wondering why the foreign minister is wasting so much of his time in the so-called consultative process. But can he afford not to? If he genuinely wants national ownership of the new phase of engagement with India, work harder to convince his political colleagues to pay more attention to this area?

Whether the army's control of and role in foreign policy is the cause of civilian leaders disinterest or a result of their ineptitude and incompetence is a subject of lengthy debate. But at present this is a fact. This should kill the pretension that the foreign minister's attempt to talk to the country's opinion leaders before talking to Delhi is actually going to make much of a difference to the core of Pakistan's stance towards India as the two countries restart the process of dialogue. That core is decided. All that the foreign minister can add to it is perhaps a cover letter of consultation.