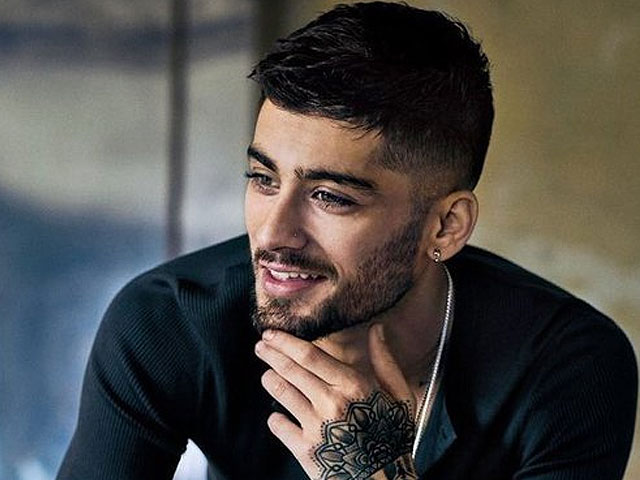 ---
Soon after the split with the boy band, Malik seemed to be living his life to the fullest. With his album Mind Of Mine, ruling UK and US charts, Malik's fashion statements too, have landed him some pretty good deals.

But since flying solo, former One Direction vocalist opened up about his struggle with anxiety.

The Pillowtalk hitmaker has also unveiled his first show line with celebrated shoe designer Giuseppe Zanotti and is now working on a Versace collaboration.

I have suffered the worst anxiety of my career: Zayn Malik

Zayn, in a recent interview with Sunday Times Style revealed that he longer faces anxiety issues. "I now have no problem with anxiety. It was something I was dealing with in the band," said the Like I Would singer.


In the interview, the Still Got Time crooner said, "It wasn't specifically an eating disorder. "It was a control thing. Every area of my life was so regimented and controlled; it was the one area where I could say, 'No, I'm not eating that.'"




Malik continued: "Once I got over the control, the eating just came back into place, super naturally. Not supernaturally! Just really naturally. I came back to the UK and spent some time with my mum and got some TLC, and she cooked me food and I got back in touch, mentally, with a lot of the things I'd lost."




In his autobiography, Malik confessed that his anxiety issues stemmed from going public and his eating disorders. "It wasn't as though I had any concerns about my weight or anything like that; I'd just go for days—sometimes two or three days straight—without eating anything at all," he wrote.




Gigi posts sweet message for Zayn after he cancels show due to anxiety




"It got quite serious, although at the time I didn't recognise it for what it was. I think it was about control. I didn't feel like I had control over anything else in my life, but food was something I could control, so I did," he further wrote.




Zayn, in an Instagram post openly confessed his severe problem with anxiety.


https://www.instagram.com/p/BGhxCx4pqS-/?taken-by=zayn

Now that his health is improving, Zayn is busy working on his second album.

Have something to add in the story? Share it in the comments below.