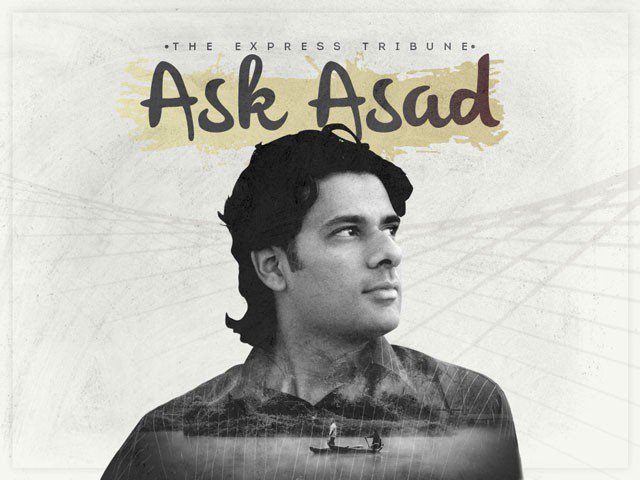 ---
Dear Asad,

I belong to a town in Pakistan which is one of the worst terror-hit areas of the country. More than 2,000 innocent lives have been lost here due to terrorism and I've always wanted to escape this insanity. I dream about living in peace and harmony at some place far from deaths and injuries. 

I studied away from my city and had planned to travel abroad for my undergraduate degree but during that time, my parents insisted I complete my bachelor studies in Pakistan as we had recently lost my elder brother and uncle to terror attacks. I love my parents and decided to honour their wish. During my undergraduate education, I tried a few times to move to another country but failed.

At last, I graduated and was free to leave as earlier discussed with my parents. I started planning and got admission into a reputed master's programme after great struggle; I was preparing to apply for the visa when I was offered a government job. I wasn't interested in taking up the job because I was so close to leaving the country as I always wanted but my parents forced me to join.

Now, I'm confused between continuing the job in Pakistan as per my parent's wishes and leaving for master's and building a new life for myself; I don't want to hurt my parents but I also don't want to give up on my dream.

Please advise what I should do?

Victim of Terrorism

Ask Asad: How do I tell my dad I don't want to become an engineer? 

Dear Victim of Terrorism,

It is an extremely sad fact and a tragic reality of our country that terrorism not only exists but also grows steadily with each passing day in Pakistan. Hardly any life has been left unaffected in this beautiful country of ours because of terrorism. One such example is of your family; you lost your brother and an uncle to terrorism (Please accept my condolences for this tragic loss of yours. May God have mercy on them. Amen!).

The relationship between terrorism and various forms of migration is a reality. This is happening not just in Pakistan but also in many other countries of Asia and Africa. Millions of people from these countries try to migrate in the hope of a better life. Therefore, your wish to leave Pakistan and go abroad for a better future and a peaceful life is completely natural, understandable and justified.

I will list here the possible pros and cons of whatever you decide to do – stay in Pakistan or go abroad – to help you understand your situation and make the right decision for not only yourself but your loved ones such as your parents.

Going abroad definitely has its benefits, such as:



You will comparatively be living in a safer country, where terrorism is not as rife as in Pakistan.




You will get a post-graduate education from a first-world country thus leading to a better future.




You will, hopefully with time, get a foreign passport, which unlike Pakistan's passport will have much greater acceptability all over the world. This would mean you could travel to many countries without facing the issues that Pakistani passport holders' face.




It will be a great learning experience to come in contact with people of different cultures, customs, way of thinking, etc. You won't be limited to the cocoon of a life that we live in Pakistan.




Once settled, you will most probably earn a lot more in comparison to what you will earn in a government job of Pakistan.




You will get your basic rights and respect as a human being, something which is sadly missing in Pakistan.




You won't have to experience, and thus suffer, the deeply-entrenched and endemic corruption that is rampant in Pakistan, where you have to bribe even to get your basic documents such as a driving license, identity card or passport.



Overall the quality of life that you will live by settling abroad will be much better than the one in Pakistan.

Ask Asad: My father is a compulsive gambler – how do I help him quit?

Of course, there will be some negative aspects of going abroad too.



First and foremost, you will be away from your parents and loved ones. You might not meet them for a long time after going abroad.




You will have to struggle a lot initially and work really hard to establish yourself. The comforts that you might be experiencing right now by living with your parents won't be available there.




Initially, you will be a second-class citizen in a foreign country. You might experience racism and prejudice based on your nationality, ethnicity, etc.




The very grave possibility that one or both of your parents might pass away while you are abroad and you might then regret all the lost time you could have spent with them if living in Pakistan.




You are in a government job in Pakistan. That means it's a comparatively stable job. This stability will be lost once you go abroad. Going abroad will be risky and you have no idea how it will turn out for you.



On the other hand, if you stay on in Pakistan, you will have to contend with the following.



You will continue to be in a place where terrorism is a regular feature and there is no security of life.




You will continue to experience the anxiety, depression and mental anguish as the psychological trauma of terrorism and keep on witnessing the insanity of barbarianism that occurs again and again with the ever-increasing acts of terrorism in Pakistan. It will continue to take its psychological toll on you.




Being stuck in a job/career where you might have stability but no real growth. A less risky life but a mundane one.



The only positive reason – and it's a huge positive reason – for staying in Pakistan is that you will be near your parents and will keep on experiencing the love and happiness that comes with it.

If you do decide to go abroad then think about the following:



How long do you believe it will take you to establish yourself? Will you definitely have a better life there financially or will you keep on struggling for many years to come?




Will you be able to visit Pakistan regularly? Will you be able to invite your parents to visit you regularly?




Will you be able to invite your parents to come live with you once you are settled? How many years will it take you approximately before that happens? As you would be going abroad to pursue post-graduation studies, that means it will be quite a few years before you finish your studies and start earning enough to afford having your parents come live with you.




Would your parents want to move to a new country? Not all old people, even if they have the chance and means, want to relocate and settle abroad.



Ask Asad: I believe my son committed suicide because of me

The way I see it you have a tough choice to make between going abroad and building a new life with all its promises and risks or staying back in Pakistan and make your parents happy. As much as I would like to help you in making a final decision, it's only you who can make the final call. That's because you know all the facts of your life better than I do and also because you know what's best for you and also for your parents.

Whatever decision you eventually take – to stay in Pakistan or go abroad – I hope it works out for the best for you and your parents and you live a happy and contented life. My prayers and best wishes are with you.

Take care!

Asad

Asad is a counsellor, life coach, inspirational speaker and a personal-development expert. He advises on social, personal and emotional issues. You can send him your questions for this weekly column at [email protected] with "Ask Asad" mentioned in the subject line and provide as many details as possible.

Note: The opinions expressed in this article are those of the author and do not necessarily reflect the views of The Express Tribune.
COMMENTS (5)
Comments are moderated and generally will be posted if they are on-topic and not abusive.
For more information, please see our Comments FAQ