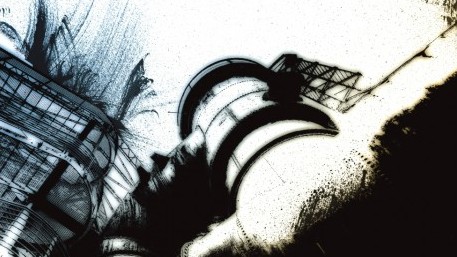 ---
KARACHI: It is unclear why the government has not followed up on its plan to exploit substantial iron ore deposits in Kalabagh and has delayed its proposal to set up a steel mill there despite plans to do so in 2002, say analysts.

According to the Geological survey of Pakistan, Kalabagh (Mianwali district) holds substantial iron ore reserves at an approximate 9,300 million tons. Given this, the idea of constructing the second largest steel mill at Kalabagh was explored by the Musharraf regime in 2004.

However, reasons as to why no government has been able to tap into the resource remains a mystery. Local raw material procurement would be a blessing to the country's national exchequer and those who painstakingly import raw materials from countries such as India, Iran and Turkey.

The withering ship-breaking industry, a source of scrap at Gadani, is costing the national economy much more than lost taxes as hundreds of steel rerolling and re-melting mills owe their very existence to the ship-breaking industry. However, many steel re-rolling mills have now resorted to importing steel billets or utilising local and fragmented suppliers that provide them with timely and hassle-free supply of items.

These steel reinforcement bars are in turn consumed by the construction industry in the country. But there remains a dearth of quality steel products being manufactured locally. The per capita consumption of steel in Pakistan is 38 kg per annum as opposed to a global average of 198 kg per annum.

This demonstrates the immense potential that Pakistan has to first become self sufficient in steel production and then focus on exporting quality steel products to the world on a similar model to that utilised by China and India and as a result increase its per capital consumption of steel which is a good indicator of meaningful infrastructural development.

One would have thought that the role of the steel industry would grow as Pakistan modernises as a result of steel structures replacing traditional masonry work in construction activities. However, the industry remains highly fragmented with an estimated 598 manufacturing units operating throughout the country.

Pakistan Steel Mills (PSM) remains the largest industrial unit in the country with an annual production capacity of 1.1 million tons. PSM recorded a loss of Rs5 billion in the first 6 months of the current financial year. The company is beset with allegations of rampant corruption, bribery and the latest findings by the Public Accounts Committee state that PSM employees avail a facility reported as "house rent" in addition to residing in official PSM quarters.

Such fringe benefits are leading the state-owned entity to near bankruptcy. As a result, downstream industries are suffering presently due to PSM's year on year trend of inefficiency and recorded financial losses. The government should focus on developing and supporting mini steel mills which require less capital investment and based on supply from local iron ore deposits in Punjab, Khyber-Pakhtunkhwa, and Baluchistan, say observers.

These state of the art mini mills prove to be more cost effective, require less capital investment and are easier to modernise instead of revamping PSM which has out-dated technology and worn-out machinery. But there are many hurdles to cross including importing under a clear and transparent scheme.

There are different rates of duty for almost similar items of flat rolled products such as 10 percent on prime and 20 percent on secondary products. There is also harassment from the customs authorities and government departments which create problems for steel importers so that they can also make money.

A unified duty on iron and steel items should be implemented by the government, say observers. Insiders say that shipping companies have formed a mafia whereby they are charging irrational freight costs. This results in hampering the already fragmented steel sector from doing good business, say many.

To import raw material, the State Bank of Pakistan (SBP) should also allow forward cover on foreign exchange for import of steel products and raw material due to the volatility of the rupee against the US Dollar. This would in turn encourage importers of steel products in an industry where there is a shortage of local sources of coal and iron ore and the end-users are unregulated.