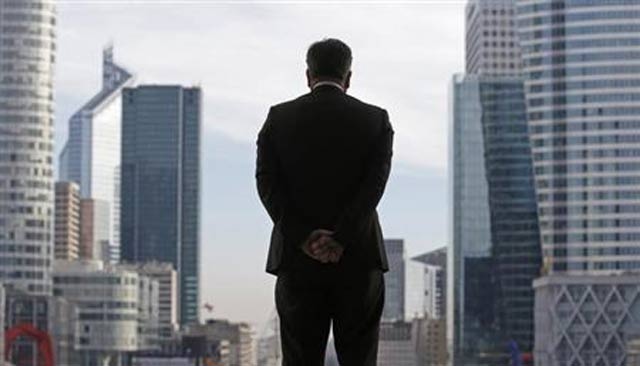 ---
KARACHI: Why do entrepreneurs in Pakistan struggle? Why are companies that do manage to begin operations remain limited in their scope of expansion and business scale? What are some of the issues when someone thinks about embarking on establishing a business?

This real estate start-up will help you invest with as little as Rs50,000

Most Pakistanis will tell you that there are a number of hurdles in the growth of business. Entrepreneurs not only lack training, but those who have a vision or idea lack the awareness on how to proceed and realise their 'dream'.

This would lead us to conclude that entrepreneurs in developed economies like the US fare better than the ones in developing countries like Pakistan.

While some may agree, US entrepreneur Rhett Power, who in 2007 co-founded Wild Creations that sells innovative toys, said the challenges are the same, but it's the mentality that sets them apart.

"Entrepreneurs in Pakistan face the same challenges those in the United States do," said Power as he addressed media persons during a roundtable on Friday. "It is very hard to start business in the US as well."

Power, who now travels across the globe encouraging entrepreneurs to take the same route he did 10 years ago, said lack of financing and regulatory are issues that exist everywhere.

"The US is a developed economy and it is difficult for entrepreneurs to start new businesses there. Our small business administration does not give loans like it should," said Power.

Referring to his personal experience, Power said that despite having a business and making good money he was unable to get a line of credit, as the type of business he was in was not attractive to commercial banks.

In comparison, Pakistan has an advantage because it is easier to set up businesses here and easier to get loans. Apart from this, there are many services that you can provide here, he said - something Pakistan refers to as its untapped potential.

How this Pakistani built a billion-dollar startup

"The problems that entrepreneurs face are not just unique to Pakistan. We (entrepreneurs) have a high business failure rate, not just in Pakistan but all over the world. Every idea cannot be great."

Responding to a question on lack of successful start-ups in Pakistan, Power was optimistic saying, "there is world class work being done here" and it was only a matter of time before a new business expands to the international level.

Stressing on the importance of entrepreneurship, he said that small- and medium-sized businesses drive the economy of every country and they are necessary to create jobs in small communities and in big cities.

"There are a lot of young people in the world who are unemployed and the government's role is to create an ecosystem that encourages entrepreneurship, because there aren't enough jobs out there."

Power said universities should encourage students to pursue entrepreneurship.

"In the last decade in the US we have seen more young entrepreneurs teaching classes."

Power suggested that universities in Pakistan should try to get more people who have been successful in businesses here to teach classes.

"Teach what is not in the books. This will not immediately make Pakistan a land of successful start-ups but that is something that could change it - it's a start."

Published in The Express Tribune, April 1st, 2017.

Like Business on Facebook, follow @TribuneBiz on Twitter to stay informed and join in the conversation.
COMMENTS (3)
Comments are moderated and generally will be posted if they are on-topic and not abusive.
For more information, please see our Comments FAQ