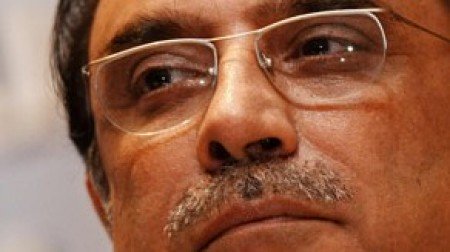 ---
LAHORE: The Lahore High Court (LHC) on Monday issued a notice to President Asif Ali Zardari in the dual office case.

A five member bench headed by Justice Ijaz Chaudhry heard the case. The court said that the notice should be implemented via the president's principal secretary. The court has adjourned the hearing till May 27.

The dual office case revolves around the issue of Zardari holding the office of the Presidency, while also maintaining his position as the acting head of the PPP.

Commenting on the proceedings, Advocate A K Dogar said the court has taken a very positive step by allowing the attorney general to respresent President Zardari in the case.
COMMENTS (6)
Comments are moderated and generally will be posted if they are on-topic and not abusive.
For more information, please see our Comments FAQ