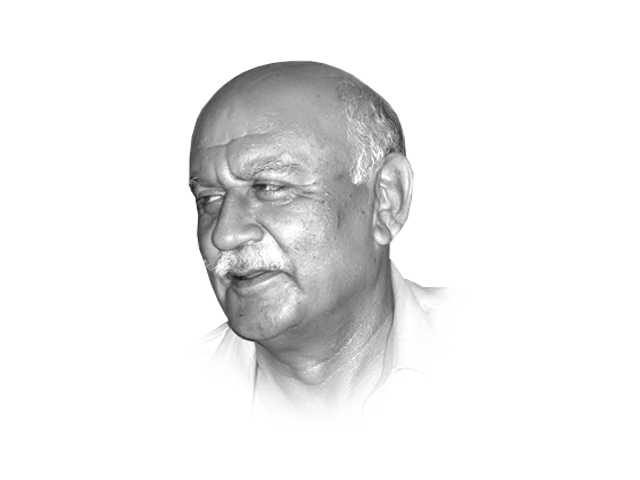 ---
Is Trump nuts?

It certainly seems so, doesn't it? Or, is there, could there be, possibly, some elusive method in his apparent madness?

Since he entered the political arena aspiring to be elected to the office of the most powerful man in the world, he has ensured that the media, not only covers every extravagant utterance of his, but also debates it repeatedly.

He began his electioneering campaign leaning to the right. He kept leaning farther and farther right; so far, that each time it seemed, there was nowhere farther to go. But each time, Trump surprised everybody by finding even more space to the right.

None of the election pundits gave him even half a chance to begin with. But as the campaign progressed, it seemed he did have half-a-chance.

His victory took everybody by surprise. But, the media remained focused on him, not merely due to his victory. His playboy past, his present, his leanings towards Putin and Russia, his anti-establishment challenges, his wives, his current wife's apparel (or lack of it), every single aspect of his sordid past and present was made known to the public; and he seemed to revel in it.

When all else ran out, he was accused by the US intelligence of having been funded by America's arch-rival — Russia.

And yet he won.

Even after his victory, he stayed in the limelight, not merely because he had won, but because Russia was again accused of having hacked the US election to ensure Trump's victory.

Trump remained unruffled and unfazed. And on January 20, 2017, he became the 45th president of the US.

It was time now for Trump to come true on his promises and, without loss of time, he did. Instead of beginning mildly, he leaped again and, within ten days of assuming office, banned immigration from seven countries, and indicated unambiguously that he wasn't done yet.

That none of the perpetrators of 9/11 belonged to any of these countries was immaterial. Trump had come true to the expectations of his vote bank and how?

The ban has been suspended by a court but Trump goes on.

He now wants to resolve the Russia-Ukraine conflict, which his predecessor and the US establishment has been carefully nurturing; just as they have nurtured the disastrous Syrian insurgency.

I don't know Trump at all. I am not American and know little of American systems and nothing about election campaigning in the US. But, as I watched the election campaign progress, I commented even then that there was far more to Trump than was visible.

In fact I held the view that his flamboyant obnoxiousness was a deliberate put-on to catch the public eye and help hide the real Trump hidden behind.

Nothing that he has done since has changed my mind. In fact, I am beginning to develop a grudging respect for him. If my judgment is correct, he is an amazingly subtle man, well hidden behind a crude, brash exterior.

He is a self-made billionaire in real estate. I know nothing about real estate either. But, you don't become a billionaire by taking off-the-cuff decisions and I do know that any successful realtor must be a highly gifted negotiator. In fact, he should be so skilled that, even as he bleeds his victim(s) white, the victim gleefully believes he has fooled the realtor.

And, if he has these qualities, Trump is not nuts. If he isn't, then what is he really up to?

To begin with, I hold the view that Trump had his pulse on the "real vote bank" and that, this vote-bank was fed up with the American "establishment" and the "elitists" and elitist policies it espoused. And, therefore that his sole chance of winning was by challenging both to the farthest extreme.

Thus, he leant farther and farther, and still farther right, taking up two slogans that would appeal to the vote bank he was targeting: "America-first" and "Ban Possible terrorists".

But in doing so, he had ham shackled himself. He had to be seen to fulfill the expectations that he had aroused so as to enter the White House but, he couldn't afford to remain ham shackled for his duration at 1600 Pennsylvania Avenue.

So, how was he going to manage that?

Well, if I have judged him right, he has done so. And just as the most skilled realtor, he has done so, in a manner that makes the victim(s) believe that they are victorious.

His decision to ban immigrants from seven countries (as a mere beginning) was so unexpected and (again) leant so far to the right, that it had to be challenged; and was.

While the matter will now be resolved by a court but the decision is immaterial, Trump has taken back the political space that he had voluntarily ceded to his voters during the campaign.

He has been "seen" to (more than) deliver on his promise to the vote bank he was wooing, whether red necks or others. And, in doing so raised (or lowered?) the bar so much that, wherever in the middle it finally ends, both sides; whether supporters or detractors, will consider themselves victorious.

He may yet surprise us all for the entire duration of his stay.

Published in The Express Tribune, March 28th, 2017.

Like Opinion & Editorial on Facebook, follow @ETOpEd on Twitter to receive all updates on all our daily pieces.