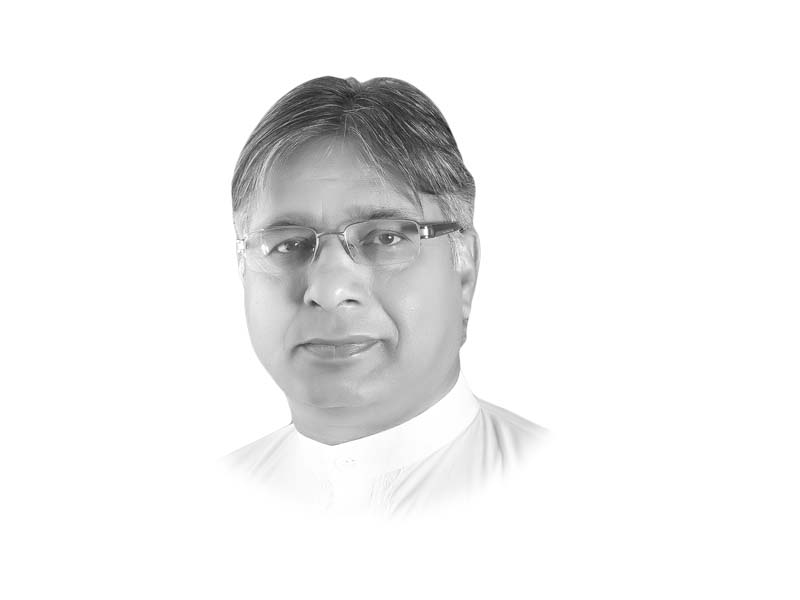 ---
On March 15, UN High Commissioner for Human Rights Zeid Ra'ad al Hussein cautioned that the UN system was under pressure and that the stakeholders should not take the system for protection of human rights for granted. Ostensibly, he assumed that his audience in Geneva understood what pressure he was talking about in his speech that lasted minutes, to allow more time for questions and answers.

The NGOs invited the rights chief's attention and response on the pressing problems related to ongoing wars in Syria, Yemen, Iraq, South Sudan and Central African states; and, pressing issues affecting millions of lives in places such as Bahrain, Kuwait, Myanmar, Palestine, Sri Lanka, etc. Questions relating to social injustice and discrimination against people on the basis of sex, colour and creed were brought forth. While replying to questions about the response that his office offered or was contemplating, the high commissioner reiterated his fear about UN system being under pressure. A week before, Sebastian Strangio in his article; Welcome to the Post Human Rights World for Foreign Policy magazine argued descriptively that geopolitical realignments and the rise of populist nationalism had unleashed a global backlash against human rights.

Though one can still pin hopes in different factors and actors, it is not wrong to assume that the cherished dream of living as one global human family, envisaged in the preamble of Universal Declaration of Human Rights faces serious challenges. The EU collectively and member and non-member countries in Scandinavia, moreover, Canada and New Zealand still manifest the resilience to stand for the dream of common future of humanity, yet several subverting factors are surfacing.

A reflection of this concern was also seen in Brookings Institute's policy brief that week by Peter Manadville who advised Trump administration against scaling down the function of the US State Department's Office of Religion and Global Affairs. The scholar advocated that the office should be retained and rather it should be reorganised for engagement, particularly with Muslim countries.

The universal human rights embodied the aspirations of people around the world but the observance of human rights also forms an important part of global governance that created a measure of common ground, political stability and facilitated economic growth. Nevertheless, a widespread disregard for human rights has restricted the potential and outcomes of, for instance, the International Criminal Court (ICC).

124 countries are party to Rome Statute that created the ICC with universal jurisdiction to deal with crimes such as genocide, torture and disappearances in 2002. China, Russia, the United States and a large number of Asian countries did not become full party to it. African countries with autocrat governments facing prosecutions are now threatening to abandon the ICC. In another example, the UN Convention Against Corruption in effect since 2005 is ratified by 140 states including Pakistan, yet states' behaviour has hindered results due to non-compliance in checking corruption, according to Ophelie Quraishi.

Untreated conflicts, armed and otherwise, corrupt governance practices and lack of rule of law undermine local governance and create crises in global governance, simultaneously. Cohesive global governance needs; freedoms, creativity, relations and happiness that allows participation in alleviation of suffering and enlivening of existence.

The global challenges of climate change, poverty and illiteracy are difficult to overcome using narrow interpretation of nationalism. Nationalist agendas need to embrace the egalitarianism of global citizenship with universal responsibility.

Had governments paid more attention to enforcing and respecting human rights, the international human rights regime would not have been vulnerable to abovementioned crises. As shown in election results in the Netherlands and Canadian government's response to politics of alienation, the political developments in the West are asymmetrical, some even encouraging.

Published in The Express Tribune, March 28th, 2017.

Like Opinion & Editorial on Facebook, follow @ETOpEd on Twitter to receive all updates on all our daily pieces.