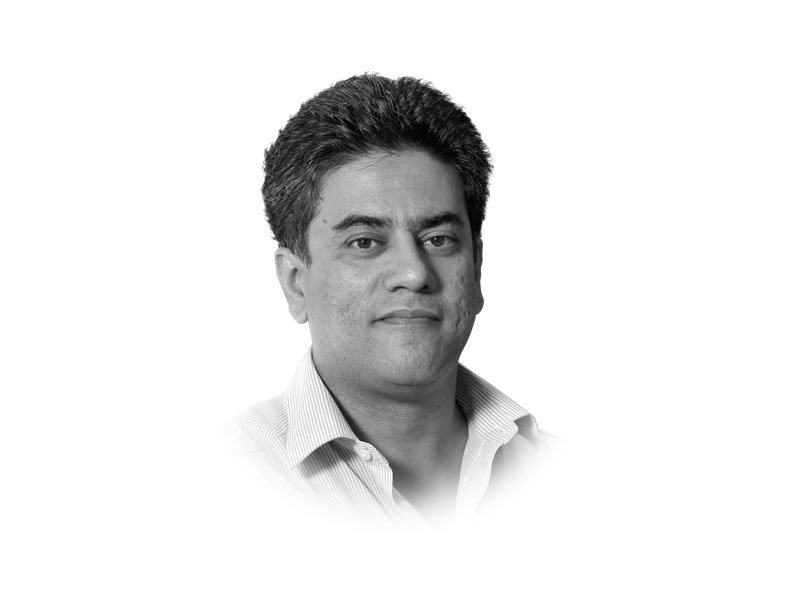 ---
Three women and a man lost their lives in three separate cases of alleged honour killing in Sukkur and Matiari districts some days back.  A woman was shot dead in Khuram village near Rohri, Sukkur by her husband, Akram Jagerani, who suspected her of having illicit relations with a man in their village. Jagerani also shot and killed another man in the incident. After committing the murders, Jagerani fled the village to avoid arrest.

In another incident, a mother of three was gunned down by her brother in Matiari. Madam Chandio was killed because her brother 'suspected her character'. After committing the murder, the accused surrendered to the police and confessed his crime.

In the third such case, Ursana Lashari , another mother of three, was shot dead by two cousins in Bahram within the limits of the Tamachani police station on Friday night. The accused, Mohammad Lashari and Nazal Khan Lashari, killed their cousin because they suspected her of having illicit relations with her brother-in-law while her husband, Feroze, was out of the house.

Like hundreds of other such cases, the perpetrators of these crimes will almost never be brought to justice.  In 2015, parliament was told by the ministry of law that some 933 women were murdered across the country in honour killings. A total of 456 and 477 cases of honour killings were reported in Pakistan in 2013 and 2014, respectively, with the highest reported cases in Sindh.

Unofficial estimates put the number much higher. As many as 500 women and girls are murdered in honour killings each year making Pakistan one of the most dangerous countries for women. These victims are not just statistics: they are mothers, daughters and sisters and their deaths destroy families. In most instances unfortunately, it is close family members who kill them.

Honour killings occur all over the country under various names like kala-kali (Punjab), karo-kari (Sindh), tor-tora (K-P) and Siyakari (Balochistan).

In a presentation on a study he conducted, Dr Muazzam Nasrullah, a public health specialist in the US, tried to quantify the problem since data on the matter is hard to come by.  According to HRCP data, 1,957 incidents of honour killings had been recorded over the past four years. This is higher than what the government reports. The average rate of honour killings in women between 15-64 years was found to be 15 per million women per year. This may be yet another dubious world distinction we have achieved.

My senior colleague, Amina Jilani, in a column last year commented that it is high time that the pernicious mendacious phrase 'honour killings' was expunged from the lexicon of what has become known as the 'Muslim world' and this particular Islamic Republic can take the lead. There should, in this 21st century, be no murders that are justified by the claim of upholding a non-existent 'honour'.

"The perpetration of such killings (reported regularly and sickeningly in our press) is pure and simple premeditated murder and must be treated as such," wrote Jilani. The killings of women (rarely men) are deliberate, planned and premeditated when men get together, claiming violated honour, and rid themselves of pesky female relatives. They are protected by the Qisas and Diyat law which similarly needs to be struck off Pakistan's statute books.

Mian Nawaz Sharif executed a great PR coup when he pronounced, following the Oscar nomination of the Sharmeen Obaid-Chinoy short documentary (later a deserved second Oscar) on the subject of these premeditated murders, that "there is no honour in honour killings", echoing the views of the few commentators who have consistently clamoured for action against these murders since the 1990s.

But actions have to follow deeds. In the most honourable Senate sits Mir Israrullah Zehri, brother of the chief minister of Balochistan. He has the 'honourable' distinction and is on record in the honourable house in 2008 of having upheld the premeditated murder of two (possibly more) women of Balochistan, who were allegedly buried alive in his province in the name of 'honour'. Zehri's stance was that the premeditated murder of women who are suspected of 'immoral acts' are 'centuries old traditions', time honoured 'tribal customs' which must not be discontinued.  Many parliamentarians share the same views but don't air them publicly. When will mindsets change?

Published in The Express Tribune, March 27th, 2017.

Like Opinion & Editorial on Facebook, follow @ETOpEd on Twitter to receive all updates on all our daily pieces.