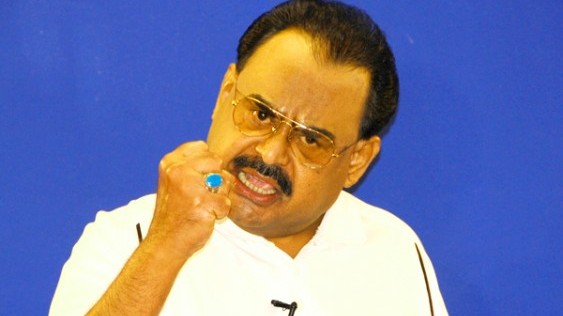 ---
KARACHI: The Muttahida Qaumi Movement (MQM) leader Altaf Hussain says his party will work to free people from the yoke of "plunderers of national wealth".

Speaking on telephone from London on the occasion of the launching of a play produced by MQM'a information department titled Jehd-i-Musalsal, meaning constant struggle, Mr Hussain said that the time had come for a revolution to bring prosperity. "Constant struggle requires that we free our country from landed aristocracy and feudal lords. God instructs man to wage a constant struggle as do also the divine books and prophets."

Reiterating his desire to make his party a mainstream national party, he said the MQM "will restore the rights of all nationalities living in Balochistan, Khyber- Pakhtunkhwa, Sindh, Punjab, Gilgit-Baltistan and Azad Kashmir". Altaf Hussain said people all over the country had been facing problems since the creation of Pakistan, adding: "We have been blaming one another for this situation, but have we ever a seriously thought about our responsibilities as citizens?

What are our duties? What have we done for the improvement of the fate of the people and for progress and prosperity of Pakistan? We should consider such things first, and instead of blaming each other". Altaf Hussain said over the past 63 years, the poor "here have constantly been battling inflation, power outages and unemployment. People all across the country have to contend with a lack of healthcare facilities and dual systems of education. We need to find the real reason for this situation.

Instead of bemoaning our problems, we should take steps to solve them." Altaf Hussain said: "People have been voting again and again in favour of the people who have looted the country's wealth, who have... emptied the national exchequer. It is time people thought about it." Speaking at the gathering, deputy convener of MQM's coordination committee Dr Farooq Sattar said that MQM was the party "of the people who had created Pakistan and who would rescue it again".

Published in the Express Tribune, May 16th, 2010.
COMMENTS
Comments are moderated and generally will be posted if they are on-topic and not abusive.
For more information, please see our Comments FAQ