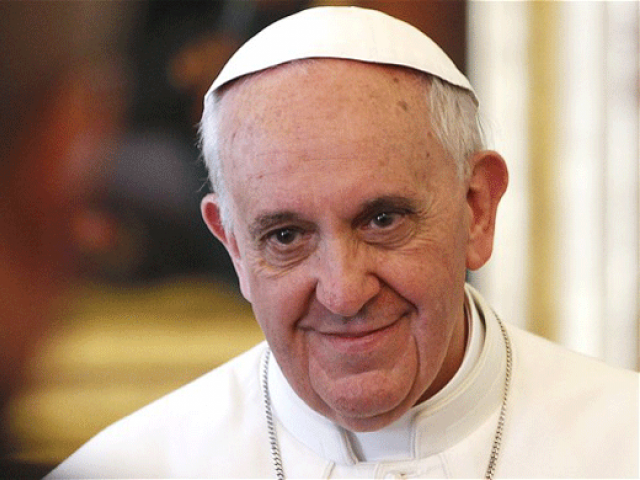 ---
A three-year-old has caused a stir after she tried to steal the Pope's hat after meeting him for the first time.

Estella Westrick's family took her to meet Pope Francis in Rome after his Wednesday audience. However, the meeting was unlike any other.

A video uploaded by Estella's godfather showed the little girl being lifted to meet the Pope. As he plants a kiss on her cheek, she reaches over and tries to steal his cap.

Six times Pope Francis made sweeping statements

Fortunately, the pontiff saw the humour as everyone, including him, burst into laughter.

Estella's godfather, Mountain Butorac, tweeted a video of the encounter, which quickly went viral. "Took my Goddaughter to meet the pope. She stole his hat!" he wrote.

Speaking to CNN, Butorac said, "Right before she went up she was a little nervous. Then she stole his hat. It was hilarious. Everyone was laughing, including the Pope."

"It's her first full day in Rome, who knows what she will get up to tomorrow," Butorac joked.

You can watch the video here:


Took my Goddaughter to meet the pope. She stole his hat! pic.twitter.com/SdSorop3uN

— The Catholic Traveler (@MountainButorac) March 22, 2017
COMMENTS (1)
Comments are moderated and generally will be posted if they are on-topic and not abusive.
For more information, please see our Comments FAQ