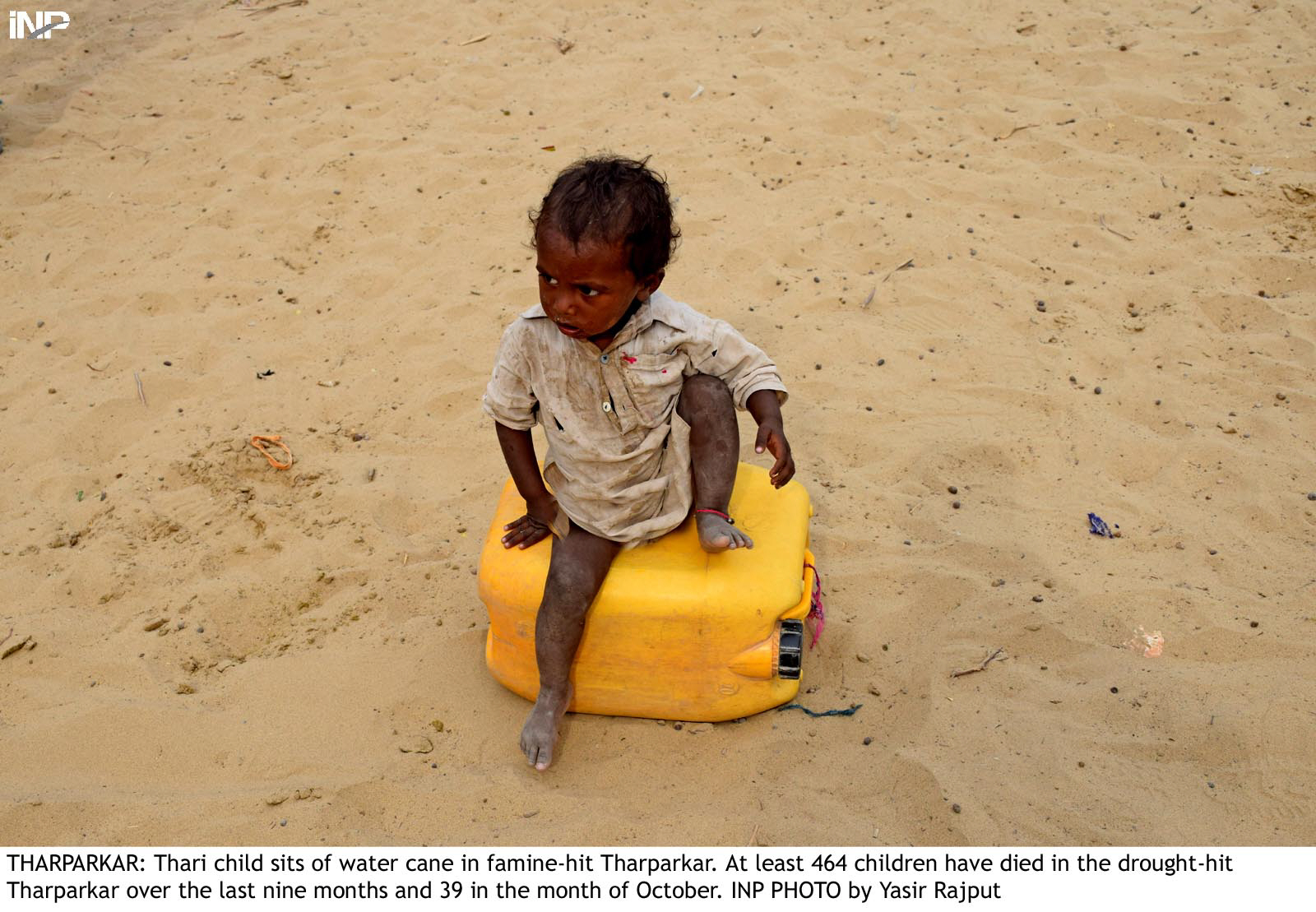 ---
For years, people have criticised Pakistan Muslim League-Nawaz for their priorities – building metro buses while ignoring basic health care and education. Well, the Sindh government just looked at that and said: hold my drink…

The Sindh government is made up of geniuses whose storm protection plan is the shrine of Abdullah Shah Ghazi and who've managed to make 2017 Larkana look like 1017 Larkana (funnily enough, Qaim Ali Shah is seen in pictures of 1017 Larkana).

And now, they have announced that villages in Thar will get free WiFi so the people there can go online and see the basic necessities of life that people around the world enjoy. The Sindh government will not give them those basic necessities but at least they can now look at pictures of water online while they die thirsty.




It's not easy for the government to provide all the basic necessities of life to the people of Thar but the people can now look at these pictures and pretend like they have them. They just need to imagine hard enough and it will be. At least, now they'll know what a meal looks like.

Who needs food when you can do a Buzzfeed quiz to find out which Friends character you are? Food is overrated but Chandler Bing is not.




Who needs water when you have Tinder? The internet caters to a variety of thirsts. Although nobody from Thar is probably using their WiFi to play Temple Run, that is pretty much their life.

Who needs hospitals? Life in Thar is so cumbersome who wants to live anyway? Lucky for them now they can die in 4G. They can even Snapchat their miseries, maybe then the world might take some notice.

Who needs school? The internet can be their education. The internet pretty much helped me grow up.

They can post pictures on Instagram of their empty wells or add a doggy filter to the child's face as it sticks out his tongue from thirst. Thanks to the malnutrition, they can fit a hundred babies in a single picture.




If nothing else, the free WiFi will help all the visitors who come to Thar – they can now feel better about themselves by posting a picture with the locals along with a deep empathetic message only to leave Thar and go back to their lives while the babies go to sleep on a healthy diet of empty promises.

Pakistan is one of the most water-stressed countries in the world and Thar is a literal desert but there is no point investing in water. Everyone will die anyway. Why not build a coal mining plant and make some money before that?

Wait, did you assume the free WiFi was to benefit of people of Thar in any way? Oh, my poor summer child – but not as much summer as a Thar summer. The WiFi is for the two billion dollar project. The project will provide jobs, money and WiFi – everything except basic human necessities.




They might need stronger blinds on their curtains if they don't want to see children dying of thirst from the penthouse of their ivory towers. Investors do not like those kinds of images so the government needs to add some more dollars to the project to get rid of the people of Thar – or they can continue ignoring their basic needs for a little longer and nature will do the job for them.

Maybe that has been the plan all along; control your Thar problem and your overpopulation problem at the same time. Two birds with one stone – if only they had also rented out hunting permits to Arabs to hunt these two birds, then it would have been a master plan like no other.




Even with the free WiFi, we know the people who live in Thar will not be posting on social media about their plight because we all know what is worse than a corrupt government with a colonial mentality – yes, social media liberals. Now how about removing all WiFi for them?

Your move, Sindh government.

This article is a work of satire.
COMMENTS (2)
Comments are moderated and generally will be posted if they are on-topic and not abusive.
For more information, please see our Comments FAQ