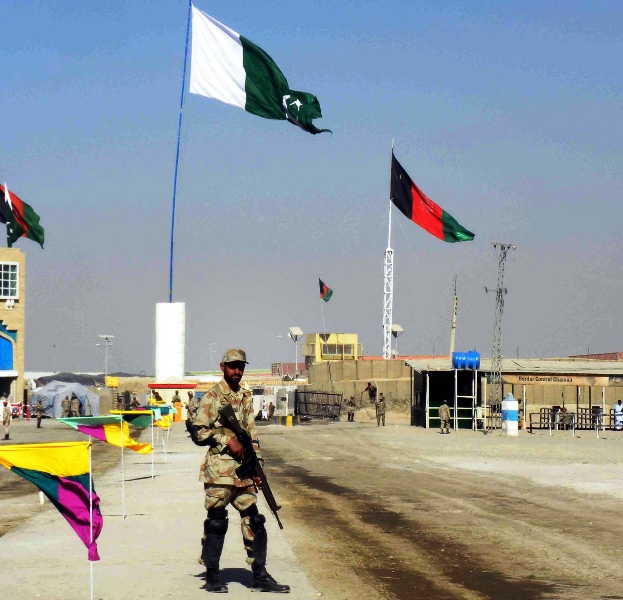 ---
Pakistan has earned enormous goodwill by announcing the immediate reopening of its border with Afghanistan. The move to close border crossing points, especially the ones in Torkham and Chaman, was taken a little more than a month ago following a deadly wave of terror attacks in Pakistan. It was clear from the start that the decision, though considered unusually harsh by Afghanistan, was one that had to be rolled back sooner than later. The colossal economic losses, in the end, were just unsustainable.

Notwithstanding the pain and anguish suffered by transporters and traders over mounting losses as well as the wide disruption it caused in the lives of ordinary people, there was a national security imperative that underpinned the blanket suspension of all transit trade and cross-border travel — and few could argue against its efficacy. The country's security, after all, is non-negotiatable and should trump most other concerns.

By signalling to the Afghan authorities that the border closure was indefinite, Islamabad gave off the impression that it was in mood to ease up on the measures. In hindsight, considering the humanitarian crisis sparked by the sealing of crossing points, the authorities could have acted sooner or provided more temporary opportunities for transporters, traders and ordinary travellers to enter Pakistan from Afghanistan and vice versa.

Some domestic compulsions may have also led to the sudden reopening of the border.

Just a day before the dusty border town of Chaman wore an unusually bare look. Nearly all its shops were closed and its teeming streets emptied out. Anyone living in and within the vicinity of the town had been bracing for this for quite some time. In many ways the shutter-down strike — in protest against the indefinite closure of the Pakistan-Afghanistan border crossing point — was inevitable. The strike was called by an umbrella grouping of traders, who were probably among those worst affected by the border closure.

In essence, all border towns such as Chaman and Torkham are heavily dependent on the massive flow of trade between Pakistan and Afghanistan. And that dependence, as far as anyone can see, is mutual and not to be trifled with. For the daily wage earners in Chaman, the border measures had been devastating. In the space of days they found themselves jobless. For the endless stream of transporters and traders who were previously making crossings these stopovers at Chaman provided comfort and relief. But since Feb 17, when the Chaman border was originally shut, much of that relief evaporated.

Earlier local authorities had told Kabul that Islamabad would consider reopening the border only after its neighbour agreed to hand over 76 high-profile militants who have sanctuaries in Afghanistan. Not much had been done about it. And here's where Kabul still needs to act in reciprocation.

Given that Pakistani authorities opened the border crossing points at Torkham and Chaman for two days earlier this month, Kabul was shown that there is a wellspring of empathy, at least locally, for those whose lives had been disrupted. The temporary reopening on March 7 and March 8 helped ease some of the suffering of transporters, traders and other travellers but not nearly enough. Still some of our tribesmen have been most generous to those stranded by the closure, providing transporters free meals, sheltering women and children, and settling some of their debts. But their generosity was clearly stretched to the limit.

There were other alternatives to reopening the border. Officials could have drawn up a regular schedule that would enable frequent and those with valid and legitimate documents to cross the border. By fixing tentative dates for such crossings, the authorities could have prevented needless suffering. Maybe next time.

Published in The Express Tribune, March 21st, 2017.

Like Opinion & Editorial on Facebook, follow @ETOpEd on Twitter to receive all updates on all our daily pieces.