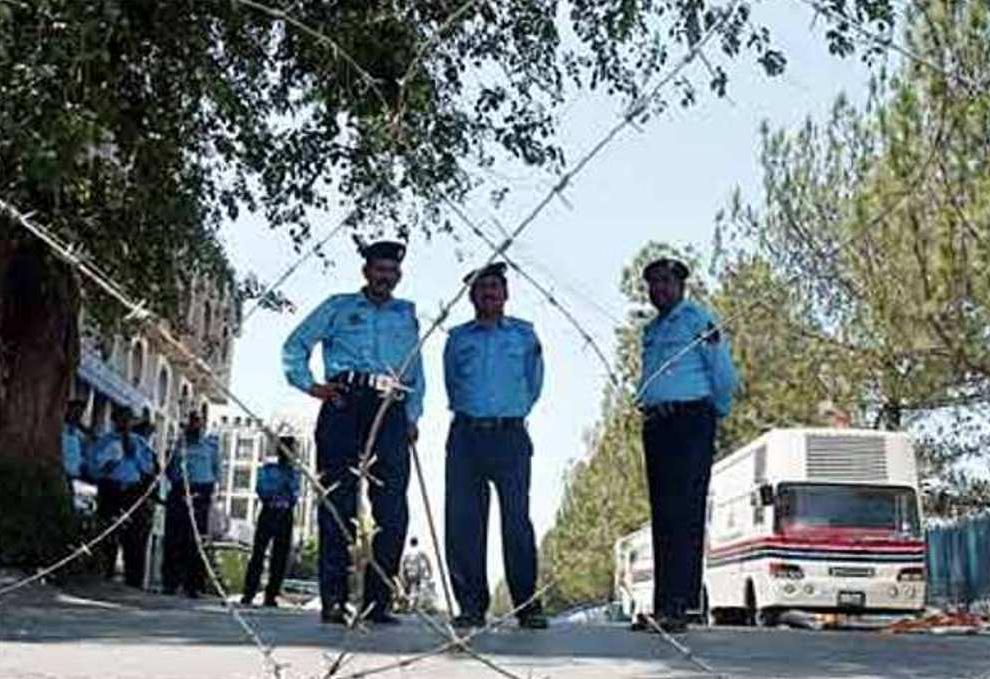 ---
ISLAMABAD: The homicide unit of the Islamabad Police said on Sunday they had arrested four people who are suspected of being involved in the murder of a man in Jhangi Syedan area.

They were among 18 suspected criminals, including three Afghan nationals, rounded up from various parts of the capital.

A police spokesman said that two groups had gotten into a heated argument over a car parked outside a butcher's shop on March 3. Subsequently, the four men allegedly killed the owner of the car Hafiz Rashid and injured two of his relatives with daggers and fled the scene.

Following the incident, Islamabad SSP-Operation Sajid Kiani directed SP (Rural) Dr Syed Tanveer Mustafa to track down the suspects. A team consisting of subinspectors Ulfat Arif, Saifullah and others, launched a manhunt for the suspects.

The suspects, identified as Shah Nawaz, Saeed Akhtar, Zahid Mehmud and Tasaduq were apprehended.

The police spokesperson said that they had obtained physical remand of the suspect from the concerned court while further investigations were underway.

Meanwhile, during a search in various parts of the capital ahead of this week's Pakistan Day activities, police said they had recovered narcotics and guns from 14 people.

According to details, Tarnol police arrested Aafaq Sagheer and Dilawar for carrying 120 grammes of heroin and 230 grammes of hashish respectively.

Separately, Aabpara police said they had nabbed Akram Masih and recovered 250 grammes of hashish
from him.

Kohsar police said they had nabbed two Afghan nationals, Mir and Khayal, who were living illegally in the country.

Meanwhile, Sabzi Mandi police arrested four suspected dacoits identified as Owais, Ayub Khan, Kafeel and Abdul Rehman.

Bhara Kahu police nabbed three men for carrying unlicenced weapons. Officials said they had detained Samar, Tanveer and Waqas for carrying a 30 bore pistol each. Meanwhile, Raja Ayaz was held for possessing a 12 bore shotgun and a 30 bore pistol. Another Afghan national Lal Mehmud was also held for residing illegally in the country.

Cases have been registered against all 14 while further investigations were underway.

SSP Kiani directed all police officials to intensify efforts against anti-social elements and announced cash prizes and commendation certificates for the homicide team.
Published in The Express Tribune, March 20th, 2017.
COMMENTS
Comments are moderated and generally will be posted if they are on-topic and not abusive.
For more information, please see our Comments FAQ