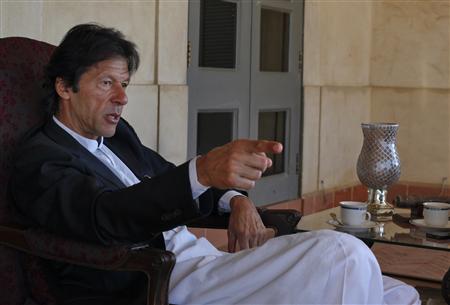 ---
PESHAWAR: After being ousted from the ministerial post over corruption charges in July 2015 and serving 15 months in jail, former Pakistan Tehreek-e-Insaf provincial minister Ziaullah Afridi has asked his party chief Imran Khan to remove Khyber-Pakhtunkhwa (K-P) Assembly Speaker Asad Qaiser from his post over charges of alleged corruption and misuse of power.

Addressing a news briefing on Sunday, Afridi said once a person has been accused of corruption then he/she cannot hold the post of the assembly's speaker.  "Morally, Qaiser should resign from the post because a guilty person cannot keep a responsible post," Afridi informed. The ex-minister said, "When allegations were levelled against me by the K-P Ehtesab Commission, the party chief eliminated my membership and now he should do the same with Qaiser on moral grounds.

K-P speaker set to move court on CPEC route

He also criticised the Ehtesab Commission for playing the role of a silent spectator in the case of K-P Assembly speaker and Chief Minister Pervez Khattak.

Afridi said, "The speaker has hired a large number of his relatives on different posts in the assembly instead of having the elevator at the premises fixed."

"Why is the commission silent on indiscretions by and corruption of Qaisar and the CM?" he asked. He accused Qaiser and Khattak of pressurising the commission to remove the corruption charges.

Afridi said the commission is a total drama because it only takes into accountability the helpless people while all the big fish are exempted.

He said if Imran does not oust the speaker then he would also be accused.

Stand-off in assembly: Opposition members end boycott after speaker's apology

The cases against Afridi were of illegal mining in Nowshera district and making unlawful appointments and transfers during his tenure as the provincial minister for mines and mineral development. The commission had filed references against him in the accountability court.
Published in The Express Tribune, March 20th, 2017.
COMMENTS (1)
Comments are moderated and generally will be posted if they are on-topic and not abusive.
For more information, please see our Comments FAQ