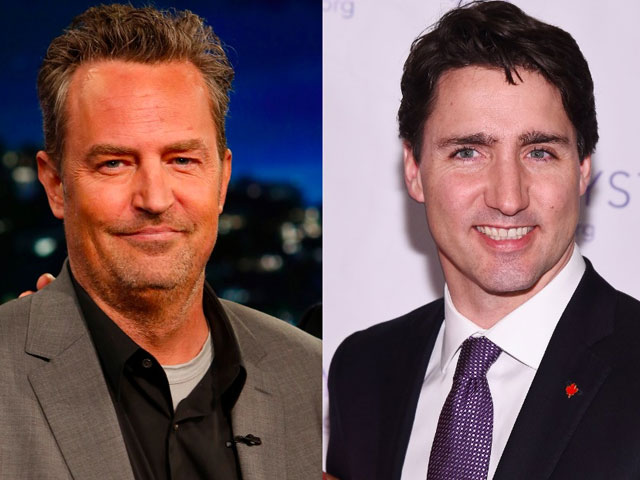 ---
The world might not overcome Canadian Prime Minister, Justin Trudeau's good looks but Friends star Matthew Perry might have a different story to tell.
Recently in an interview with Jimmy Kimmel, Matthew shared an incident when he once beat up Justin Trudeau.
"I have a story about him that I'm not proud of," Matthew confessed. "I was reminded about this by my friend, who was also in fifth grade, that we actually beat Trudeau up. We both beat him up."
Perry, who went to school with Justin, admitted on Jimmy Kimmel Live that he did so out of jealousy. "I don't know why... I think he was excelling in a sport. So it was pure jealousy. And we beat him up."
He went on to say, "His dad (Pierre Trudeau) was Prime Minister, but I don't think that's the reason we beat him up," Matthew deadpanned. "I think he was the only kid we could beat."
"I'm not bragging about this terrible thing, I was a stupid kid. I did't want to beat him up, in fact at one point I wanted to turn it into a love play. Boy is he ever [handsome]." added Perry who starred as Chandler in Friends.
"I think I was instrumental in him reaching great heights in becoming the Prime Minister. I think he said, 'I'm going to rise above this and become Prime Minister'. He rose above both of us." he further added.
When Jimmy asked whether they had been in touch, Matthew quipped: "I feel ashamed, I don't want to think about it..."
Watch the interview here:
Have something to add in the story? Share it in the comments below. 
COMMENTS
Comments are moderated and generally will be posted if they are on-topic and not abusive.
For more information, please see our Comments FAQ