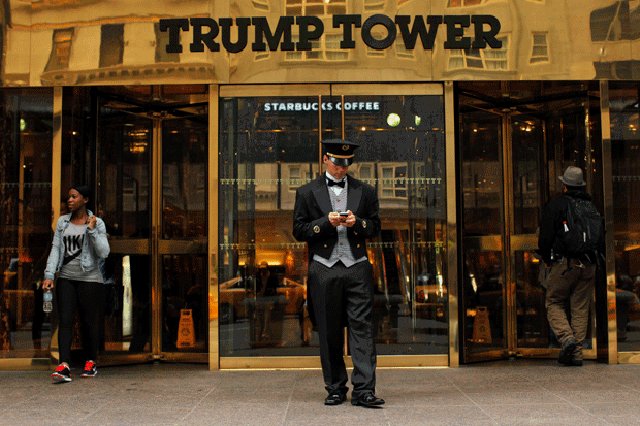 ---
WASHINGTON:

President Donald Trump's explosive allegation that his predecessor wiretapped his Manhattan skyscraper wilted further Thursday as two high-ranking senators and the top Republican in Congress said they saw no evidence to back the claim.


The Trump's administration is facing calls to either shore up, or drop, the unsubstantiated claim that Barack Obama ordered the phones tapped at Trump Tower during the election campaign.

Obama denies Trump claim he wiretapped him during campaign

Upping the pressure, a statement from both the chairman of the Senate Intelligence Committee, Republican Richard Burr, and the committee's Democratic vice chair Mark Warner, said they had seen no information to support Trump's allegation, made in a tweet on March 4.

"Based on the information available to us, we see no indications that Trump Tower was the subject of surveillance by any element of the United States government either before or after Election Day 2016," they said.

The clear verdict from the committee leaders comes a day after two heads of the House of Representatives Intelligence Committee said they had received no information to back the Trump tweets.

Their rebuttal of Trump's claim was further echoed by House Speaker Paul Ryan, the top Republican on Capitol Hill, who told CNN Thursday that "we have not seen any evidence that there was a wiretap" -- although he also argued the false claims would not damage Trump's credibility.

"I think the president's going to be marked and judged by his record," he said.

Trump sparked a furor with the March 4 tweets that accused Obama of ordering a wiretap on the New York skyscraper where he and his family live and run his real estate empire.

"Terrible! Just found out that Obama had my 'wires tapped' in Trump Tower just before the victory. Nothing found. This is McCarthyism!" Trump wrote on Twitter.

Former US intelligence chief rejects Trump wiretap accusation

"Is it legal for a sitting President to be 'wire tapping' a race for president prior to an election? Turned down by court earlier. A NEW LOW!" he wrote in a second tweet.

Obama swiftly issued a denial, and the White House was swamped with questions on the basis for Trump's claim. While he had offered no evidence, the president can access information on law enforcement and intelligence investigations, and potentially classified information supporting the claim.

'Utterly ridiculous'

No such details have been forthcoming, and both Trump and the White House now say the president's tweet was making the broader claim that he was subjected to surveillance prior to the election.

In an interview late Wednesday with Fox News, when asked how he found out about the alleged wiretapping, Trump referred to a number of unspecified news reports that mentioned the possibility.

"I had been reading about things," he said.

"Don't forget: when I say wiretap, those words were in quotes... because wiretapping is pretty old-fashioned stuff. But that really covers surveillance and many other things," he added.

Faced with the rejection of Trump's allegations by top legislators of both parties, White House spokesman Sean Spicer insisted Thursday the president "stands by" his belief.

"I think the president has been very clear when he talked about this," Spicer told reporters.

"When he talked about it last night, talked about wiretapping, he meant surveillance."

Spicer read aloud to reporters unproven news reports from recent months that suggested there could have been spying on Trump Tower or the Trump campaign, and said people should wait for the formal conclusion of any investigations.

Nordstrom says decision to drop Ivanka Trump's brand based on performance

He quoted at length from an unproven media report that alleged Obama had used Britain's signals intelligence agency, GCHQ, to monitor Trump.

In the report, Andrew Napolitano claimed that "three intelligence sources have informed Fox News that President Obama went outside the chain of command" to order the tap.

A spokesperson for the British agency called those claims "utterly ridiculous."

"The media allegations about GCHQ being asked to conduct 'wiretapping' against the then president-elect are nonsense," a GCHQ spokesperson told AFP.

"They are utterly ridiculous and should be ignored."