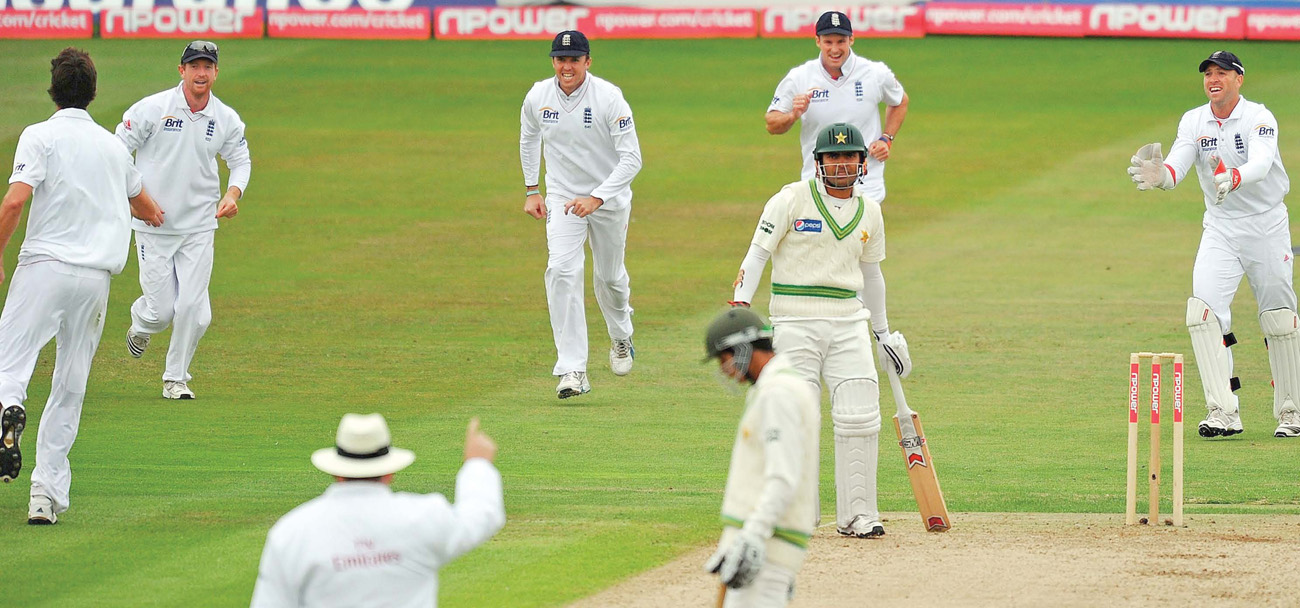 ---
KARACHI: With 48 required off the last 18 balls of the match, the entire Australian dug-out gave a resigned look, one that is seldom – almost never – associated with the masters of the game and has not been seen on their faces for a long, long time.

The dejection clearly showed, the gloom omnipresent and the heads in their hands. It seemed almost destined, unbelievable even, that Pakistan will go through to their third successive World Twenty20 final – after becoming the only team to have featured in the semi-finals of all four ICC events since World Cup 2007. The earlier humiliation against Australia was forgotten, the spills against England forgiven and the complacency against New Zealand overlooked. The nation was sitting planning their Sunday evening.

In a similar manner to last year, the men in green had saved their best for the best, had performed on the day and the resemblance to the cornered tigers of 1992 was being relived. Undeserving, underperforming and terribly lucky, Pakistan had both feet in the final, even a hand on the winning trophy which was touted as their excess baggage on the way home yet again.

This, according to all but Michael Hussey.

An innings with a subdued start, playing second fiddle to Cameron White via innocuous singles and bland nudges, did not have the legs to last but end in a whimper for a side that should have ended second best.

However, the innings first annoyed Pakistan, it then alarmed them and as the winning hit was deposited over long-on, it left the defending champions aghast, and out of the competition.

No change of angles, no disguised doosras and certainly no rocketing asking-rate managed to hold Hussey back or even drag his cause down. Pakistan's complacency in the second half of the innings, where singles and doubles were gifted and boundaries were gladly met with a smile by Shahid Afridi, came back to bite them and confine them to bystanders' status as 53 came off the last 17 deliveries.

By the time Pakistan, and its millions of fans and followers, realised what had hit them, the Australian dug-out gave a deserted look - they were all celebrating in the middle.

Saeed Ajmal, Pakistan's highest wicket-taker in the tournament, and often Australia's nemesis in the past, presented a traumatised look, mauled by the Hussey aggression in a show of brutality that probably surpasses numerous, if not all, cameos witnessed in the shortest format of international cricket.

Twenty-four deliveries - nine of those bringing 48 runs - was all that Hussey took to shatter Pakistan's hopes but in the space of the 38 minutes that he spent at the crease, he, defying odds and predictions, stamped Australia's authority over mankind.

Published in the Express Tribune, May 16th, 2010.