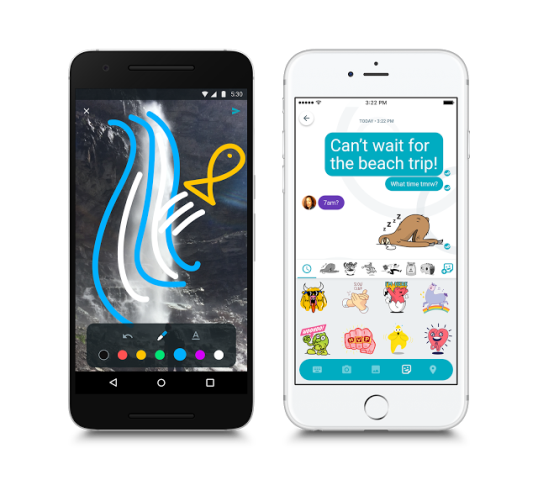 ---
In another blow to online privacy, a media report recently revealed that Google's messaging app can share your search history with your friends.

According to a report published on technology news site Recode, the messaging app has been found capable of "sharing users' past Google searches with contacts, without being prompted to".

Recode's Tess Townsend said she noticed the problem during a recent conversation with a friend while testing the app.

Google's new chat app should never be used, warns Snowden

One of the unique features of the app is that it allows users to ask Google Assistant, the company's virtual assistant software, any question during the chat by simply typing @google followed by the query.




Townsend said during the conversation when her friend asked Assistant to identify itself ,the virtual assistant responded with a link from Harry Potter fan website Pottermore. Although the link itself is not something worrisome, Townsend claimed that "it was related to previous searches my friend said he had done a few days earlier."

"We also did not mention Harry Potter in our text exchange until Assistant brought it up," she added.

Google launches Allo, its smart messenger service

Google Assistant usually seeks permission if you ask it for your own personal information in a conversation including another user. But when Towsend asked "What is my job?" during a conversation with her friend, Assistant responded by sharing a Google Maps image showing the address at which she used to work despite the fact that it was not the publicly listed address of her previous employer and did not even ask for permission.

According to her, Google had the address on file because she had included it in her personal Google Maps settings.

Responding to the report, Google said, "We were notified about the Assistant in group chats not working as intended. We've fixed the issue and appreciate the report."

This article originally appeared on Recode
COMMENTS
Comments are moderated and generally will be posted if they are on-topic and not abusive.
For more information, please see our Comments FAQ