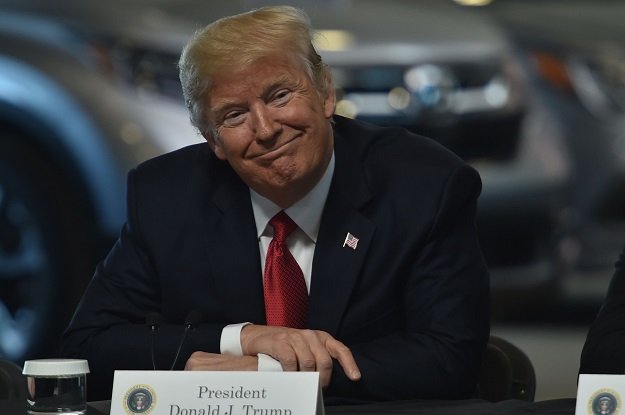 ---
NASHVILLE: US President Donald Trump vowed on Wednesday to fight a federal court ruling halting his revised temporary ban of refugees and nationals from six Muslim-majority countries, describing the decision as "judicial overreach."

"The law in the constitution gave the president the power to suspend immigration when he deems it to be in the national interest of our country," he said at a rally in Nashville, Tennessee, following the decision by the Hawaii court.

He told the cheering crowd that his administration would "take our case as far as it needs to go, including all the way up to the Supreme Court. We are going to win."

Trump's revamped travel ban halted

Earlier on Wednesday, federal court in Hawaii halted Donald Trump's revised executive order temporarily closing US borders to refugees and nationals from six Muslim-majority countries, dealing the president a humiliating fresh defeat.

US District Judge Derrick Watson ruled that the state of Hawaii, in its legal challenge to the order, had established a strong likelihood that the ban would cause "irreparable injury" were it to go ahead.

Revised Trump travel ban gets first legal blow

The court in Honolulu was the first to rule in a trio of legal challenges against the ban, which had been set to go into effect at midnight.