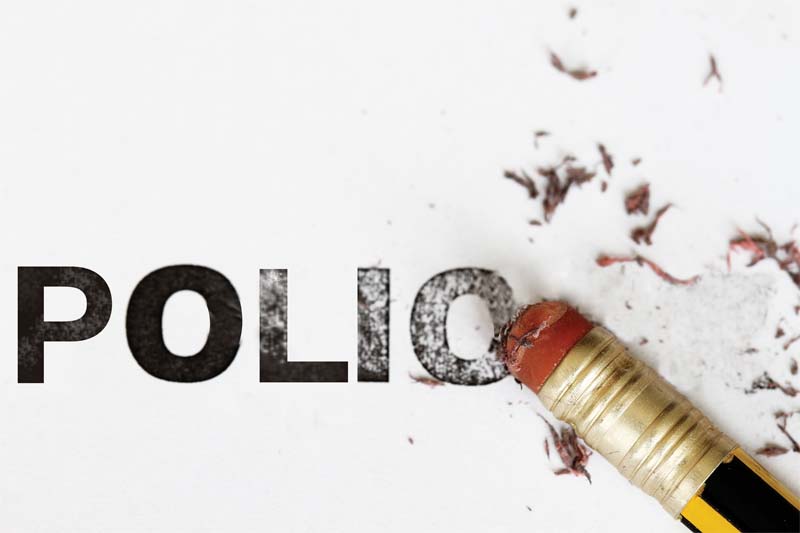 ---
GILGIT: A toddler in Gilgit-Baltistan (G-B) who was had received at least two routine doses of the polio vaccine has contracted the disease, according to medical experts and patient's family on Wednesday.

The 14-month-old boy resides in Thore Valley in Diamer District, which happens to be one of the most underdeveloped valleys in the region.

News surfaced after the child suffered paralysis in his arm and lower body.

Anti-polio campaign in Gilgit-Baltistan on March 20

Consequently, the family took him to doctors in Chilas, and later in Abbottabad.

"There were some sudden changes in the child and we decided to have him checked," a relative told the media.

"The results shocked us because he had previously gotten drops on two occasions," the relative added.

A team of doctors then went to the area to get first-hand information about the case.

"We began investigating immediately," Expanded Programme on Immunisation in-charge Dr Shakil Ahmed told The Express Tribune.

"We noticed the child was administered polio drops twice," Shakil added.
According to the official record, his home had been marked by polio vaccine staff as they leave as a sign outside the homes of those who are vaccinated.

"There may have been some mishandling of the vaccine during transportation to the area as the temperature of the drops is vital to its efficacy," he added.

The physician said that another round of vaccinations would be conducted in the district as well as other parts of G-B as a precaution.

Test results were able to confirm that the infant was infected by the same strain of the virus that was recently detected in Punjab.

Moreover, doctors believe the victim might have contracted polio somewhere outside of the valley.

Poliovirus: 'Cover-up' unearthed in anti-polio campaign

The Express Tribune has learnt that the child's father works as a driver.

He would shift his family to Naran Valley during the summers owing to better job opportunities there.

The family would return to Thors in October, when cold weather begins setting in.

Locals said that a large number of Diamer residents travel to Naran and Kaghan every year.

It believed the child might have contracted the virus from patients who visit Naran during the summer.

Only two polio infections had been reported in G-B since modern recordkeeping began. One case was in 2011, and the other was in 2012.