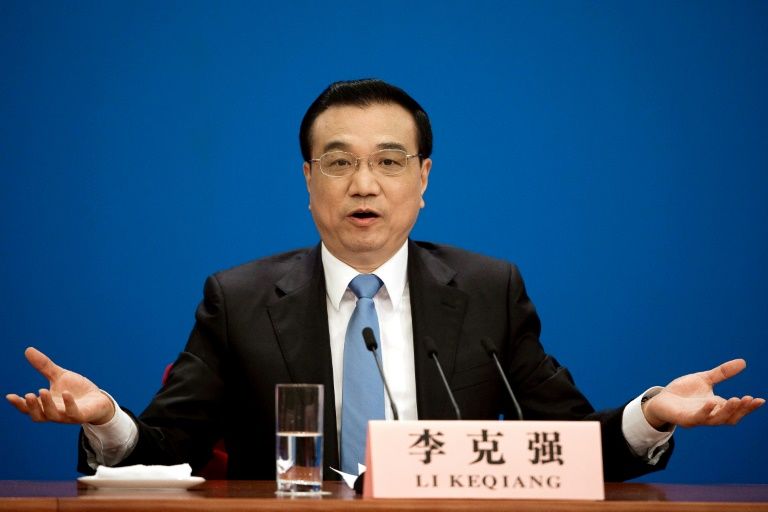 ---
BEIJING:
Chinese Premier Li Keqiang on Wednesday warned the United States against starting a trade war while expressing optimism that the world's two largest economies could keep relations steady despite frictions in the Trump era.
"We don't want to see any trade war breaking out between the two countries. That wouldn't make our trade fairer," Li told reporters at a press conference closing China's annual parliamentary session. "No matter what bumps the China-US relationship may run into, we hope this relationship will continue to move forward in a positive direction."
Trump sends letter of thanks to China's Xi
China and the United States are currently discussing arrangements for a summit between President Donald Trump and his counterpart Xi Jinping that could help ease tensions stoked by Trump's fiery election-campaign rhetoric.
Trump threatened to upend decades of multilateralism and raised fears of a trade war with China while on the campaign trail. After his election victory, he angered Beijing with a protocol-busting telephone conversation with the president of self-ruled Taiwan, which China claims as its own.
Trump and Xi subsequently smoothed over the dispute last month in a phone call in which the US leader reiterated Washington's adherence to the "one China" policy that nominally endorses Beijing's claim to Taiwan.
In the wake of the Xi-Trump conversation, Li said he saw "bright prospects" for bilateral relations.
Trump's son-in-law wins $4b with Chinese firm
"I believe whatever differences we have, we can still sit down and talk to each other and work together to find solutions," he said.
Li's parliament-ending press conference is the only time each year that foreign journalists are allowed to put questions to a member of China's elite leadership inner circle, though they are pre-approved.
Li is second only to Xi in the Communist Party hierarchy. Li cited a report which he said indicated that if a trade war occurred, "foreign-invested companies, in particular US firms, would bear the brunt of it".
COMMENTS (2)
Comments are moderated and generally will be posted if they are on-topic and not abusive.
For more information, please see our Comments FAQ