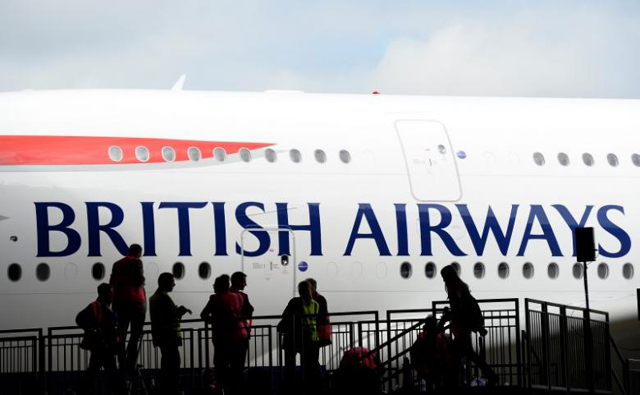 ---
British Airways is facing backlash after many passengers complained they were left without food or toilet paper roll on flights.

Tessa Hurrell, a passenger flying from London to the Canary Islands claimed that the cabin crew ran out of food by the time the trolley was halfway down the plane.

This is the world's most powerful airline brand

In a letter to Mail Online she wrote, "It took three hours for the stewardesses (only two of them) to reach us with the refreshments trolley (this was also the first time we had even been offered a drink), only to be told they had run out of food halfway through the plane. They just had a couple of packets of biscuits and nuts."

Another passenger wrote on Twitter that the same thing happened on her flight back from the Canary Islands. Nancy Sproston wrote on Twitter, "Terrible flight. Ran out of food altogether by row 19. What's going on?"


Terrible flight with #britishairways Fuerteventura to LGW yesterday 5pm. Ran out of food altogether by row 19. What's going on?

— Sunriser (@SunSunriser) March 12, 2017


Another passenger claimed the staff was rude and they "ran out of food almost instantly"


rude staff at Geneva, unclear ski carriage policy, ran out of food almost instantly on an evening flight etc etc

— Rebecca Clifford (@reebok1989) March 12, 2017


Earlier this month a BA flight to Barbados was grounded at London Gatwick for more than five hours because there were not enough toilet paper rolls on board. Passengers had to wait while ground crew restocked the plane.

Flight delays could see BA paying hundreds of thousands in compensation claims, according to The Independent.



This story originally appeared on Daily Mail


COMMENTS (1)
Comments are moderated and generally will be posted if they are on-topic and not abusive.
For more information, please see our Comments FAQ