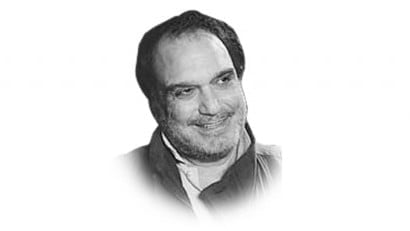 ---
Many of us are perturbed by the clash that might take place between the judiciary and the PPP government in Islamabad. Some of us are a little jolted by the growing incidence of suo motu litigations often interpreted as trespassing into the domain of the executive. There is a widespread tendency in the executive to not obey judgments of the court. Add to that the incompetence of the police and corruption of the Third World politician and you have a landscape bristling with forebodings.

But after reading Madhav Godbole's The Judiciary and Governance in India (Rupa & Company, New Delhi 2009), one is forced to think that what is happening in Pakistan is not unique and should be taken with less pessimism. Speaking in the Constituent Assembly, Jawaharlal Nehru said: "No supreme court and no judiciary can stand in judgment over the sovereign will of parliament representing the will of the entire community. If we go wrong here and there, it can point out but, in the ultimate analysis, where the future of the community is concerned, no judiciary can come in the way…."

In 1952, the chief justice of India shot back: "Our constitution contains express provision for judicial review of legislation as to its conformity with the constitution". After Nehru's daughter Indira Gandhi insulted the judges of the apex court during her emergency — somewhat like what Musharraf did in Pakistan in 2007 — the Indian courts became "activist" and "interventionist". And that led to a proliferation of litigation called Public Interest Litigation (PIL) while 30 million "normal" cases continued were pending (p9). The Supreme Court supervises the decisions not only of the 21 high courts in the states and Union Territories but also over a vast array of tribunals in various parts of India through its jurisdiction under Article 136 (p23).

The high courts in India began to arrange admissions in colleges and organise routines in hospitals till the chief justice of the Delhi High Court issued an order that "no judge shall take suo motu notice of any news item without his prior permission" (p117). When Justice Bhagwati invited members of the public to bring to his notice violations of human rights, he was candid enough to call it a "judge-induced" litigation (p121). Later, it got so bad that President A P J Abdul Kalam, speaking on National Legal Literacy Day in 2005, had to say: "What is required is a conscious realisation of unseen boundaries that cannot be traversed without causing embarrassment and even injustice to the democratic system and the rights of its citizens" (p300). Prime Minister Manmohan Singh had to repeat that warning to the judiciary in 2007: "All organs, including the judiciary, must ensure that the dividing lines between them are not breached" (p301).

Indian lawyers have kicked up their heels in India, causing upheavals in Kashmir, Lucknow and Gujarat with their violence. And legal opinion is now definitely divided over the PIL and suo motu, especially as the "normal" work of the judiciary remains stuck in pendency. AG Noorani writing in Dawn ("Judicial review in crisis", August 22, 2009) stated: "A conference of chief ministers and chief justices of the high courts was held in New Delhi on August 16 which Prime Minister Manmohan Singh and the chief justice of India attended. Everyone was surprised when some chief ministers raised the issue of judicial overreach. At least two of them expressed concern over the manner in which courts summoned senior government officers to appear in court for minor issues".

Justice is not an emotional fulfillment of public passions. Nor is it revenge which is on-going and circular. Justice brings closure because it is based on evidence as well as wisdom. Above all it is a remedial answer to an extreme act; it is a negation of the human instinct to exact more restitution than is due.

Published in the Express Tribune, May 16th, 2010.