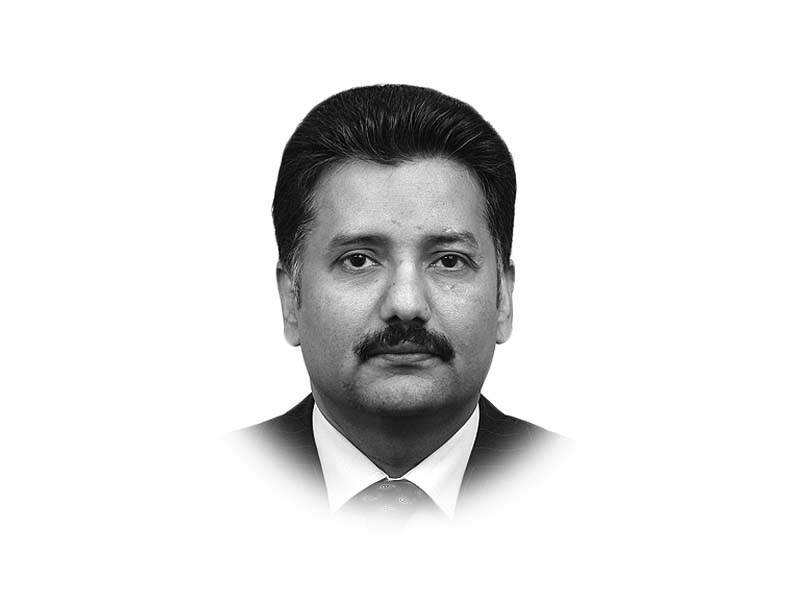 ---
Pakistan exports around $4 billion worth of merchandise to its immediate neighbours China, India, Iran and Afghanistan (CIIA) and imports goods worth $13.3 billion from them. Pakistan's trade with neighbours constitutes 26% of its international trade — 18% of $21 billion exports and 30% of $45 billion imports.

The gravity model of international trade regards trade between two countries inversely proportional to their distance and directly proportional to the size of their economies. Thus, distance being zero, the trade naturally gravitates towards the neighbours. The cultural overlap and consequent similarity of consumption patterns, the natural integration of industrial production due to likeness of demand and factor endowments, low delivery costs and short lead times make the neighbouring markets a natural extension of domestic market.

Trading with the neighbours offers multiple advantages. Firstly, the proximity generates a bilateral monopoly between the neighbours which in turn facilitates an economic integration with deep reciprocation.

Secondly, the neighbours with varied economic development and income levels benefit from one another's comparative strengths — the richer economy provides wider variety of goods and the poorer one provides a cost-effective location for production.

Thirdly the cross-border market is more conveniently accessible, in many cases, than the distant inland markets. For instance, Jalalabad offers a more convenient market for Peshawar-based floor mills than Lahore; conversely, Peshawar offers a better market for Jalalabad's naranji (orange) than Kabul.




Fourthly, the marginalised border communities thrive from the proximity trade as the SMEs find it simpler to trade with the nearby cross-border markets than handling the complex procedures of exporting to the distant destinations.

Fifthly, the low transportation expense reduces transaction costs and creates distributional efficiencies whereas short lead time minimises post-production losses especially of perishables.

Lastly, the consumer benefits due to downward shift in price equilibrium and availability of more choices. For instance, despite troubled political environment, in the times of price escalation of a commodity, Pakistan and India open Wagah as the first step to stabilise the prices for consumer.

There is an increasing trend of the vibrant export-led economies trading more and more with their immediate neighbours. Though Chinese exports have nearly swayed the entire globe during the last decade, the share of neighbouring markets in China's global exports has increased from 5.4% in 2006 to 9.1% in 2015. During this period, a similar trend was evident in other emerging economies — Thailand from 7.4% to 11%, Turkey from 9.2% to 12.5% and Malaysia from 23.3% to 23.6%. Similarly, the share of CIIA in Pakistan's global exports also increased from 11.8% in 2006 to 18.1% in 2015. Exports to China have increased four times since the signing of much-criticised China-Pakistan Free Trade Agreement in 2006; exports to Afghanistan have nearly doubled during the same period.

Though the share of CIIA in Pakistan's global exports has been increasing, there still remains a huge untapped potential in the neighbouring markets. An import market of $2.15 trillion is available on Pakistan's borders, of which we currently claim a meagre 0.19% share. A penetrating push in the high potential markets in the immediate neighbourhood is, however, thwarted by peculiar impediments in each neighbouring market.

Political environment with India frequently impedes trade relations. Pakistani exports face a virtual closing of border by Indian non-tariff barriers (NTBs), of which 'mind-set' is considered to be the most onerous NTB. So effective are these barriers that Pakistan, despite having MFN status, can barely manage a 0.08% share in $391 billion Indian imports whereas India, without MFN, claims 4% share in $44 billion Pakistani imports.

The exports to Afghanistan have been on a continuous downward slope since 2011 due to the security situation in Afghanistan and shrinking demand in the wake of reduction in international troops; the recent ebb in bilateral political relations has further complicated an already complex environment.

The international sanctions on Iran during the last decade have smothered Pak-Iran trade; the recent optimism kindled by the lifting of UN sanctions has been dampened by the re-escalation of rhetoric in US-Iran relations in the wake of Trump's presidency.

In the north, Himalayas have always made the uphill land route to China costlier than marine shipment around almost half of the Asian continent, thus eroding the proximity advantage; the improved infrastructure under CPEC, however, provides an optimism for enhanced exports to the Chinese market.

To conclude, Pakistan not only finds itself in a high economic growth zone but also has more than one-third of the entire global consumer base on its immediate borders. China and India jointly constitute one-sixth of the world GDP and have been posting a consistent high growth; the trading patterns in the oil-rich Iran, distorted during the sanctions era, are being redefined with Pakistan having the proximity advantage. Afghanistan, as a landlocked country, with strong cultural and ethnic ties with Pakistan is a natural extension of domestic market.

The immediate neighbourhood offers Pakistan huge growth potential for exports, reducing dependence on the distant EU and US markets. Unlocking of the potential, however, depends on (a) de-escalation of political tensions with India which have a history of defining trade relations, (b) improvement in security situation in and bilateral political environment with Afghanistan, (c) up-gradation of connectivity with China under CPEC and renegotiation of market access under China-Pakistan FTA, and (d) removal of economic sanctions on Iran and lowering of tariff and non-tariff barriers, frequently and arbitrarily erected by Iran.

Published in The Express Tribune, March 11th, 2017.

Like Opinion & Editorial on Facebook, follow @ETOpEd on Twitter to receive all updates on all our daily pieces.
COMMENTS (5)
Comments are moderated and generally will be posted if they are on-topic and not abusive.
For more information, please see our Comments FAQ